About me
I'm a happy and positive Gothenburger who is choosing to make a difference and encourage a green future by working for Holmen in the forest industry. At university, where I took a civil engineering degree in biotechnology, I was driven to find solutions to everyday challenges, such as replacing throw-away products based on fossil fuels with renewable alternatives. I still have that same drive to this day and working with the forest as a renewable raw material feels like a perfect fit. Within the forest industry, I previously worked on pulp fibre development, but last summer I took the decision to shift perspective and move into purchasing.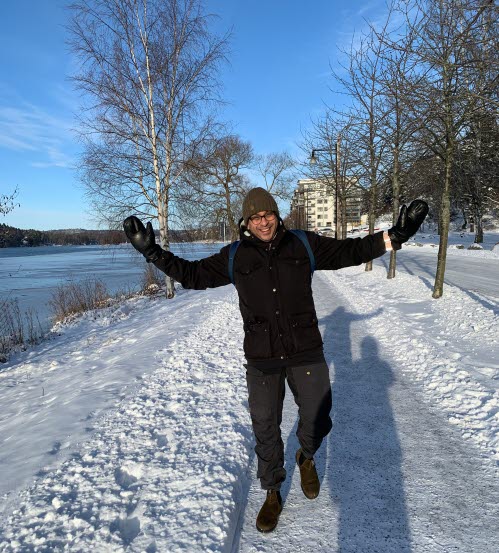 Image: Linus in snowy landscape
Strategic purchasing
The main job of a Strategic Purchaser is to improve profitability by working across multiple departmental boundaries at Holmen. The focus might be on projects that deliver better runnability on the paper machines, finding more eco-friendly alternatives or procuring material for a prospective innovation. Holmen's Strategic Purchasers are based in various locations, and mine is the head office in Stockholm. While 2020 is the year that we shifted our work fully online due to coronavirus, I feel that my days are basically still the same.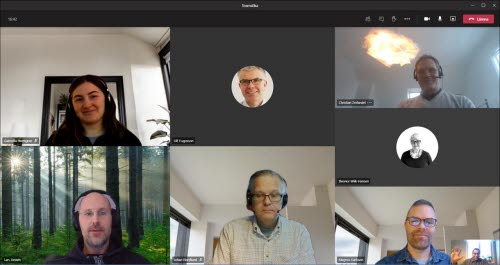 Picture: Digital meeting
A day at work
I begin the day by signing into our intranet, which is Holmen's central hub. Now that teleworking has become the norm, I keep myself up to date on news about coronavirus and general company information.
After that, I contact my colleagues and ask a few questions about upcoming challenges.
In the morning, I usually choose to work on compiling and visualising data – administrative work. This means that I am well prepared for the discussions that take place in the afternoon, for example concerning an imminent trial of a more profitable product or negotiations between us and a supplier.
I also have to fit in my obligatory walk. I walk 20 minutes every day, whatever the weather, to avoid spending too much time sitting in front of the computer.
I end the afternoon by going through what has been done that day and what I have waiting for me tomorrow.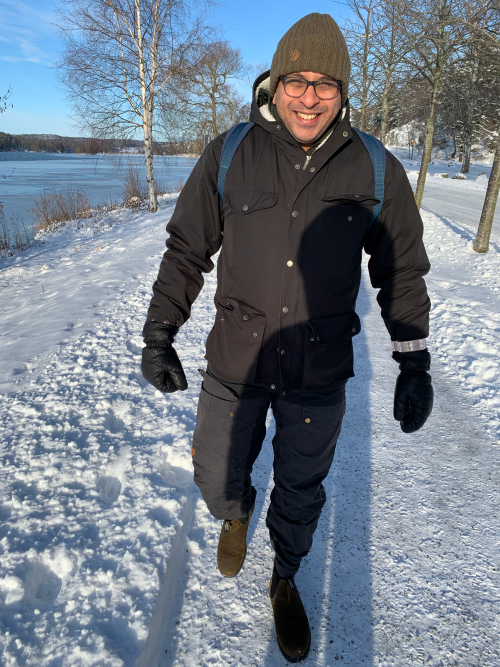 Picture: Linus having a walk
Why Holmen?
The way Holmen turns the forest into all sorts of different products is definitely the way forward and I love being involved in the creation of a green and circular ecocycle. Another point that means a lot to me in the workplace is the fact that the team, the leadership and the culture are modern and considered. I want to work for a company that allows me to innovate, that is firmly focused on the future and that trusts me to take responsibility, and I feel that Holmen delivers on all of that. Finally, I'm also grateful for Holmen's approach to digitalisation and the digital solutions we now have in place. I would like to sum up this section by saying that Holmen is a smart forest company.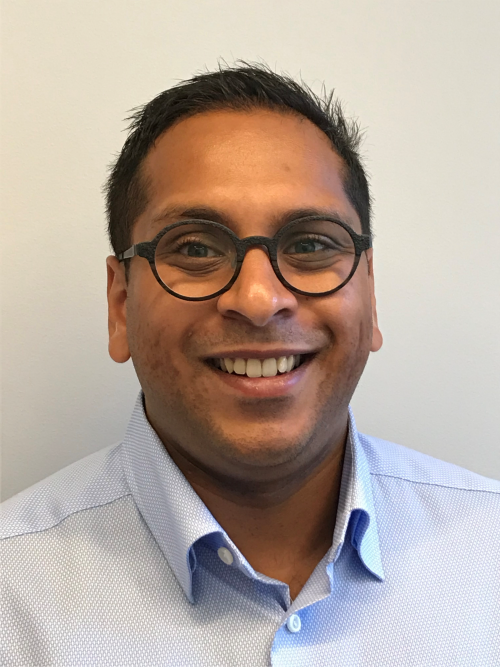 Thank you for reading
I hope you've enjoyed seeing what my day looks like this week. I'd like to give a huge thank you to Holmen and my team in strategic purchasing, who have shown great trust in me. I intend to repay this trust by taking responsibility and embracing all my future challenges and opportunities.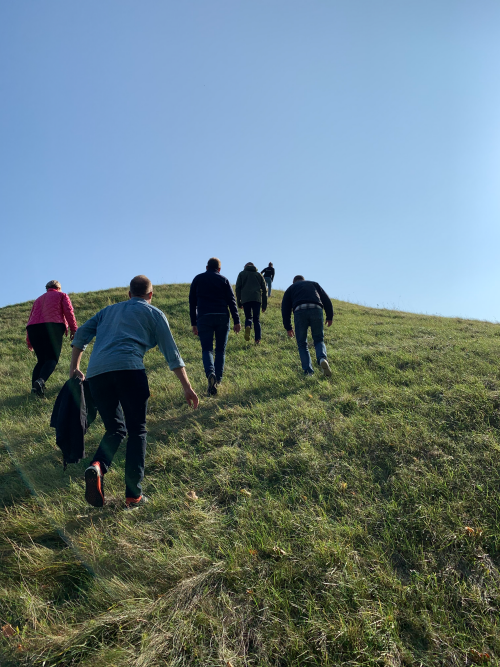 Picture: Strategic Purchasers climbing towards new adventures