Who am I?
I was born and grew up in Enånger, about 25 kilometres south of Hudiksvall. I am currently in the last term of the Human Resources and Work Life degree at the University of Gävle. I will soon be 25 and I live in Hudiksvall with my partner Anna. I spend my free time socialising with my family and friends, as well as playing football, padel and floorball.
I have worked at Holmen Iggesund since 2017 but have been on study leave since 2020, with the exception of spending summers as an operator in the paperboard department. For the last few weeks, I've been working two days a week as an HR assistant here at Holmen Iggesund Mill, while also studying.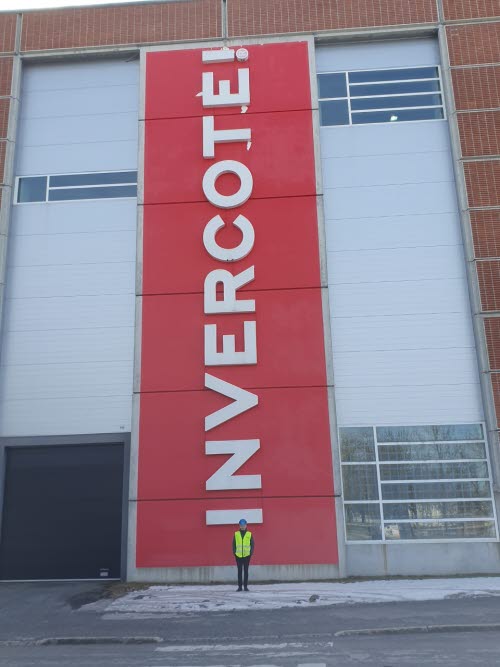 My workplace
Holmen Iggesund Mill has around 650 employees and the HR department currently consists of seven people. The tasks involve supporting the various departments within the business area. Examples of the work include recruitment, rehabilitation, negotiations, competence development/training, etc. Our office is located at the Iggesund Mill factory site.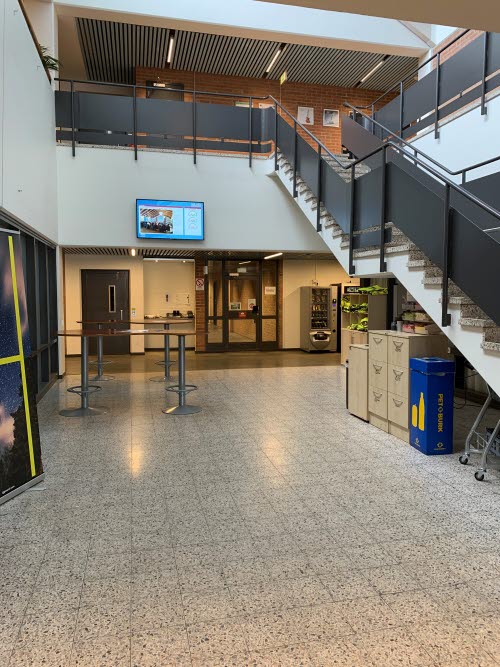 A working day
Each working day can vary, but my main tasks consist of recruitment for temporary summer jobs. With recruitment, the main tasks are selecting, contacting and interviewing candidates, and liaising with departmental managers. There are also numerous other tasks such as writing contracts, booking drug tests, SSG training, etc.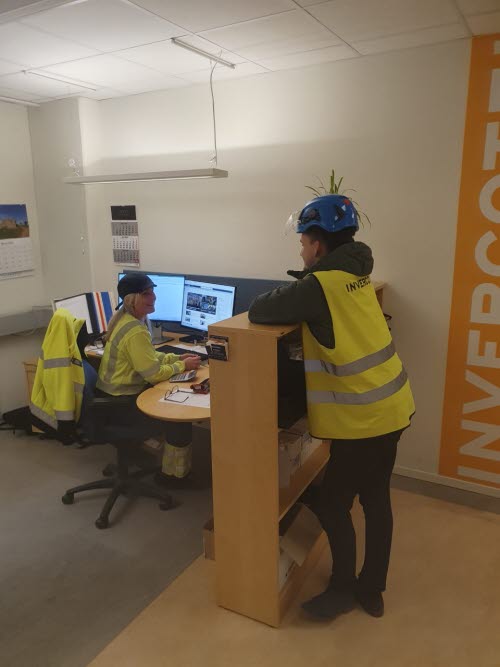 Why Holmen?
I appreciate the fact that Holmen is a stable company that provides personal development opportunities. I have worked at Holmen Iggesund since 2017 and have always considered Holmen to be a secure and good employer. My current job in the HR department gives me the possibility to develop in my field of study, which is a great opportunity. The flexibility at the workplace makes it possible for me to combine work with studies, which I really appreciate.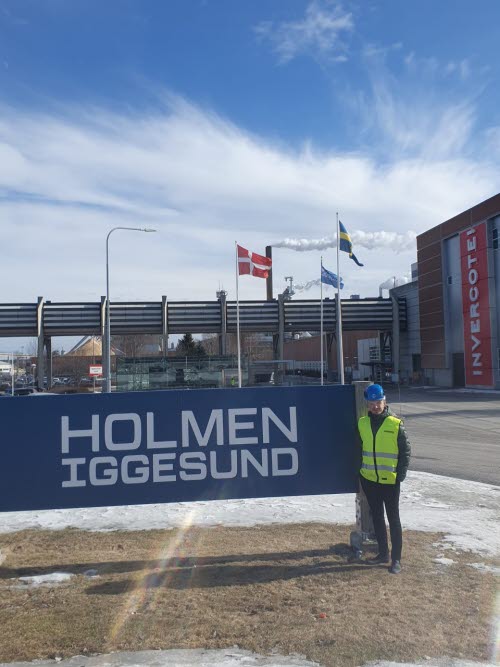 Conclusion
Thanks for taking the time to read my post. I hope it gave you a bit of insight into the work my colleagues and I do here in the HR department. Bye for now!