Who am I?
My journey at Holmen Forest actually began two years ago. I am a certified forester and I have a doctorate in forestry. After a brief period of research, I left academia and completed a short wood industry training programme at Martinsons in Bygdsiljum, to better understand the whole chain from forest harvesting to finished building. After applying for a trainee position at Holmen Forest, I was instead offered a project position as a business developer at the Forestry staff function with a focus on improving the flow of information about the forest internally and externally, creating the basis for data-driven forecasts, and developing various parts of the business.
I live in Umeå with my wife and two children aged 12 and 9 and much of my free time is spent with my family, climbing, playing video games and doing photography.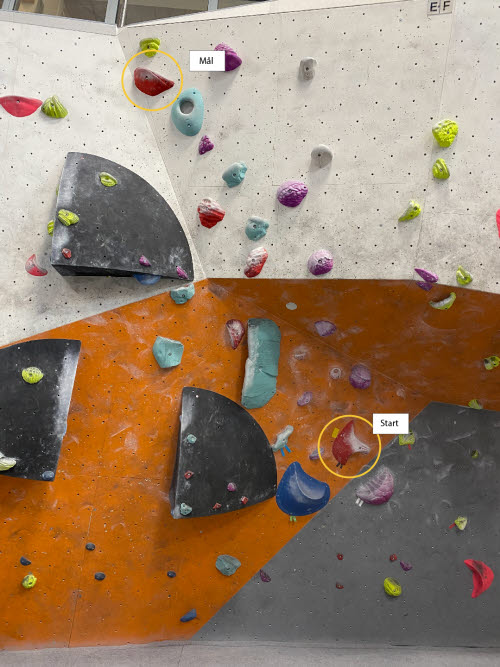 At the climbing gym, this is the latest bouldering challenge (a succession of holds, in this case only the red ones) we're grappling with.
My workplace
There are four project managers in our Business Development section, which is part of the new staff function Development and Innovation. In this first part of the year, the work within the new organisation has been very much about defining our mission and our goals – basically how the organisation will work from now on. At the same time, we're running and participating in projects large and small that involve different parts of Holmen Forest, with a focus on our core strategies for the period to 2030.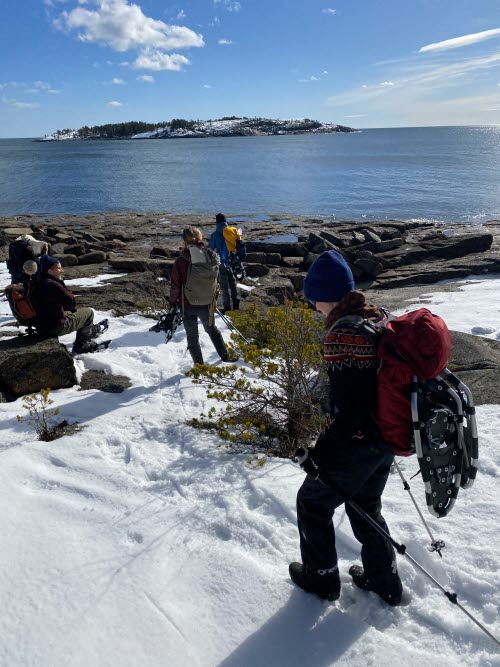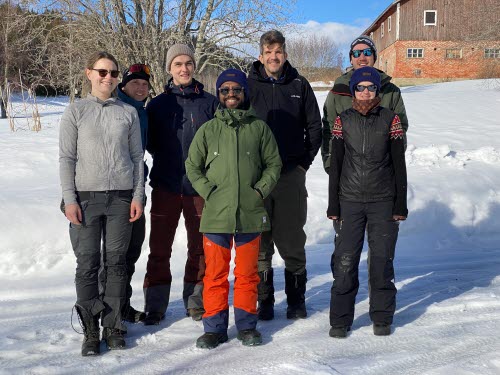 Great weather out on the High Coast with the whole section for the first time! We spent productive days discussing our mission, our goals and our work on projects going forward. But above all, it was a great opportunity to get to know each other better.
A working day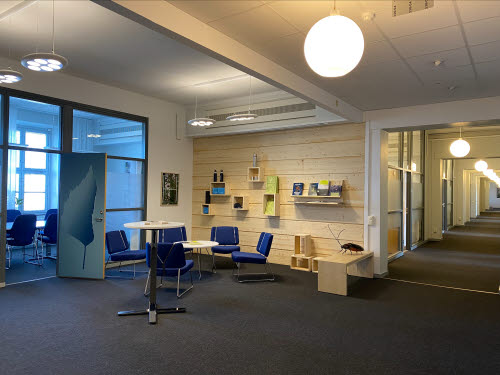 On a typical day, I cycle to the office and start by checking out the status of current projects, news on Connect and my email inbox. Much of my work is about listening and responding, juggling several contact interfaces and striving to deliver results on time that the organisation is happy with.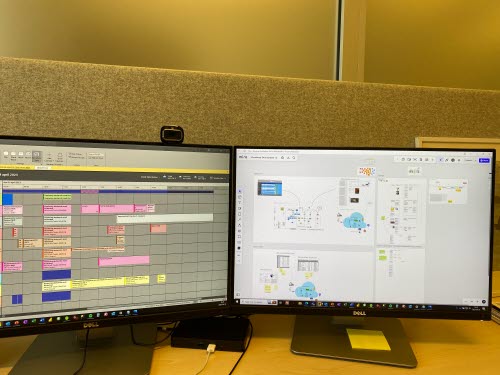 Recently, we've focused on exploiting the various data sources we have, such as basic forestry data, harvest data or remote sensing data, as one of our core strategies is to promote the data-driven development of our business and operations.

Right now, for example, our focus is on developing new analysis tools for silviculture and forest management on behalf of the Forestry staff function. This involves producing analyses to help achieve the target of 5 per cent broadleaf cover, as well as exploring opportunities to identify areas suitable for broadleaf regeneration and finding new ways of suggesting the right soil preparation method. These aids will help us to create robust and future-proof broadleaf forests.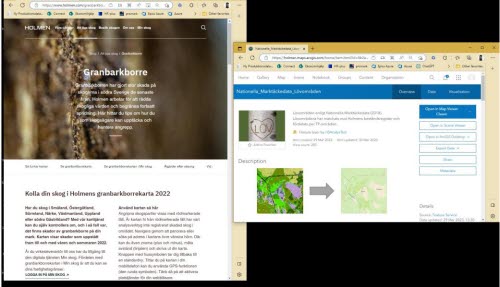 Two examples where we combine different data sources (e.g. satellite, drones, land cover data and harvest data) to produce analyses that support our forestry operations on the ground.
Why Holmen?
The attraction of working at Holmen is the feeling of being part of a company that believes in and wants to grow with its employees. In my opinion, Holmen is actively contributing to the construction of a sustainable society rooted in the forest, while offering me a working environment characterised by trust, creativity and team spirit.

In addition to the opportunities to develop in many forest-related areas, I enjoy working with my colleagues, who are open to sharing their experience and knowledge.

My job is very much about how we want to see ourselves in the future. It's very inspiring to be part of that journey.
Conclusion
I'd like to thank you for reading and hope that you've gained an insight into what we do and what a day at work is like for me. As I write this, it's the end of April in Umeå and I'm really looking forward to the arrival of summer. However, the beginning of the year brought some fine weather and I leave you with one of my favourite pictures from the winter. During the cycle of freezing and thawing, amazing ice crystals often form on the glass of our balcony. On this particular morning I spotted a 'forest' of ice crystals that I had to capture for posterity. All the best!