Who am I?
I am an optimistic forty-year-old Polish guy who has spent most of his adult life in Cork, Ireland. Warsaw has been my home for the past six years. I am an avid traveller, cyclist and runner. I also devote a lot of time to the latest love - a whippet named Remi.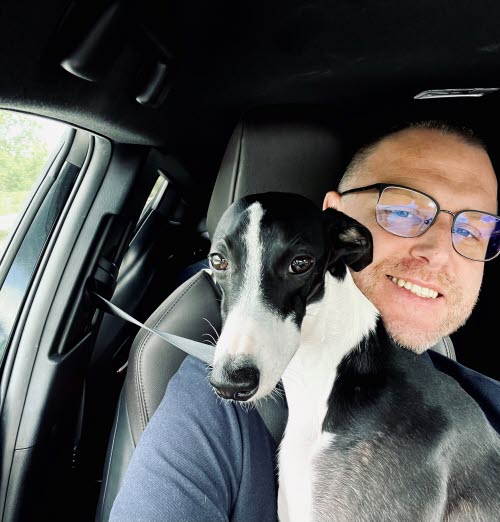 I first started at Holmen Paper in 2016 as a customer care assistant. Then I was promoted to a manager role two years later, so I have a team of my own and I lead them on their growth journey. We do everything in our power to make sure that our customers receive outstanding service and that things are moving in the right direction and according to plan.
My workplace
 Our office is in the centre of the capital and is well connected with the rest of the city. However, it can take anywhere from 30 to 50 minutes to get to work. We are currently able to work on remote two days a week. It saves a lot of time for commuting and, most importantly, without sacrificing efficiency and the synergies of our joint teamwork at the office.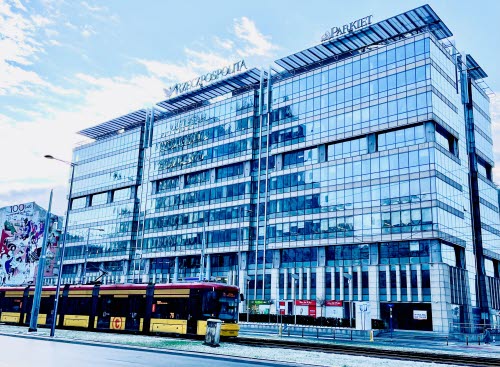 Our Polish Customer Care team consists of four experienced Customer Care assistants who deal with 18 markets across Central and Eastern Europe (in collaboration with a local Commercial Director). This work requires a capability of adapting the way of communication to different cultures, languages and nationalities. It's big but also enjoyable challenge.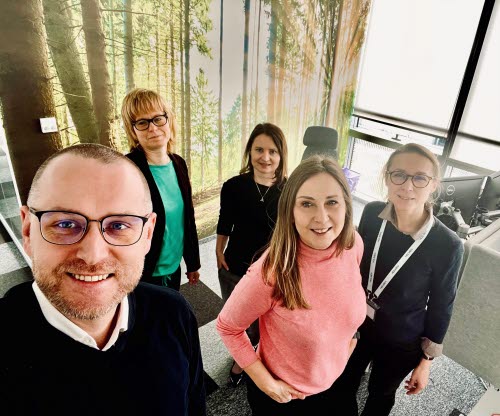 A working day
Since I am an early bird, my typical day starts arriving at the office around 7am. I log into our systems (CUPS, Power BI, Dynamics, IFS etc.), prepare for upcoming meetings and responds to emails that require immediate follow up. Every job has its admin stuff and being a Customer Care manager is no exception. Being in constant contact with bookkeeping companies, logistic companies, legal advisors, government organizations are just some of the daily administrative duties.
Apart from that, my week is filled with meetings with the other Customer Care managers and other teams within Holmen Paper.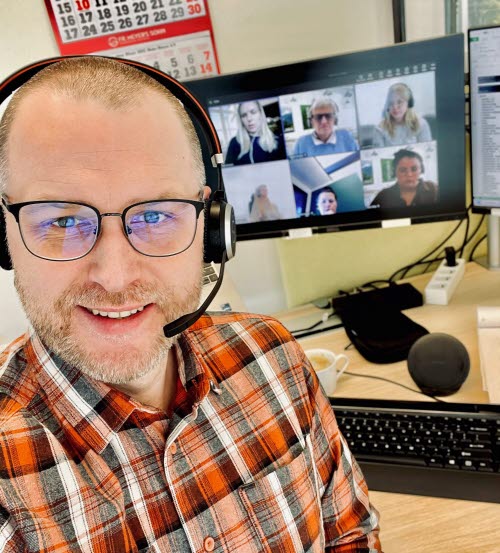 I also actively review work processes to make procedures more time and cost-effective in accordance to a project we call World Class Administration. Lately my focus is on processes regarding agent commission charges and customers' cross-border business.
The operational part and supervision over the implementation of the sales plan takes a lot of time, too. Data analysis, supervision of warehouse stocks, payments, monthly sales results are other examples of the tasks entrusted to me. I have also weekly team meetings and monthly one-on-ones where I catch up with my team. 
Why Holmen?
Why not?!
When I returned to Poland back in 2016 and started looking for a job, Holmen's job advertisement was unlike any other (professional but warm and welcoming at the same time). I had a feeling that I would start a big thing for myself by answering to this advert.
Holmen Paper is, above all, a wonderful group of people who work together: open, understanding and always willing to help. This company has given me a chance to develop from day one and creates such a nice environment for everyone, which is very important to me. My responsibilities cover a wide range of duties, from motivating and coaching employees, through functions related to the operational tasks and to administrating sales office itself. I have to say I like it a lot - no day is like the other.
Conclusion
That's it from me. Thank you for taking your time to get to know me and my work a bit better. Now I'm going back to my meetings, excel tables, processes, but above all to my team and customers, without whom all this would make absolutely no sense 😊