I'm 44 and I live in Norrköping with my husband and our two daughters aged 12 and 16. Our big interest as a family is basketball. I currently coach my younger daughter's team, our older daughter plays too and my husband is a big fan so Stadium Arena and Dolphins are like my second job or the family's second home, we spend so many hours in the sports hall!
In between work and training sessions, I also play some padel. Like lots of other people, I got into this fun sport in the pandemic. It's great exercise. I play league games and matches with and against colleagues.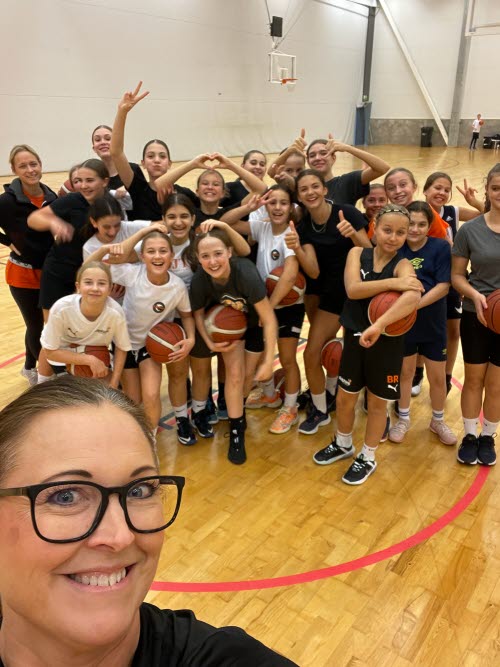 UX and Innovation at Holmen IT
At UX and Innovation at Holmen IT, we work with Holmen's digital workplace, such as users' computers with all their applications, mobile phones and printers, not to mention providing the support our friends at Holmen need.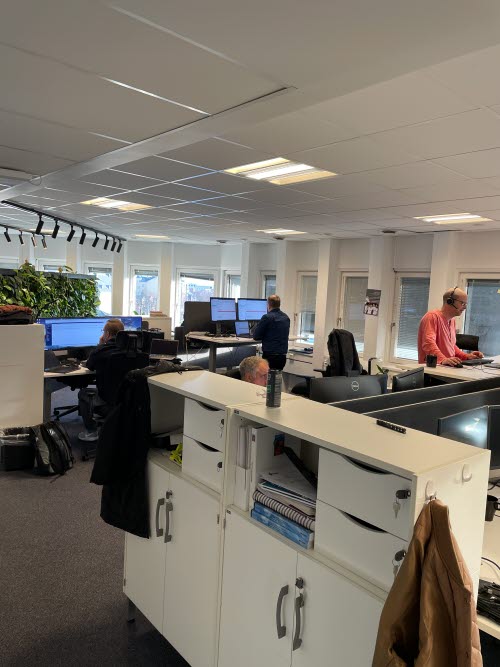 We are a Group-wide department so there is a lot of dialogue with IT staff and Holmen users around the world.
So what do we do? We make sure that computer and mobile provision is standardised and tailored to the work people do, that devices are delivered on time and that they are updated in a way that doesn't affect production but still keeps us safe. We deal with how apps are installed and updated, manage the lifecycles of hardware and software, simplify and improve the efficiency of orders via the Service Desk portal and make sure Service Desk support works. And on top of that, there's thinking about the future – how are we going to be working then? But everything is about simplifying and improving the digital workplace for our users!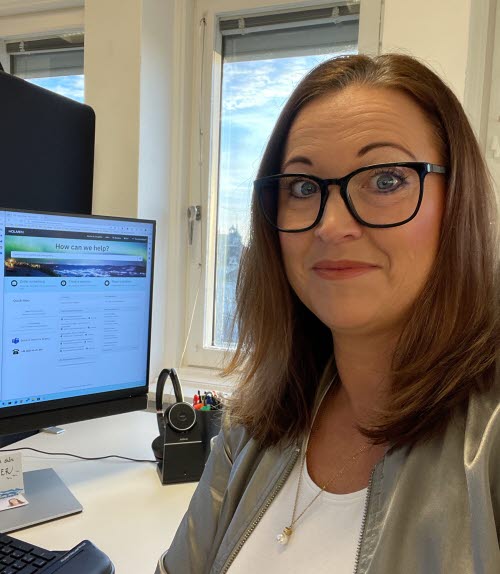 "Magic Monday"
Monday morning always means a "Magic Monday" meeting in the department, a briefing where we go through our projects and areas of responsibility. One important item at this meeting is dialogue with the Service Desk, how the previous week went and what is going to happen this week that might impact on the Service Desk.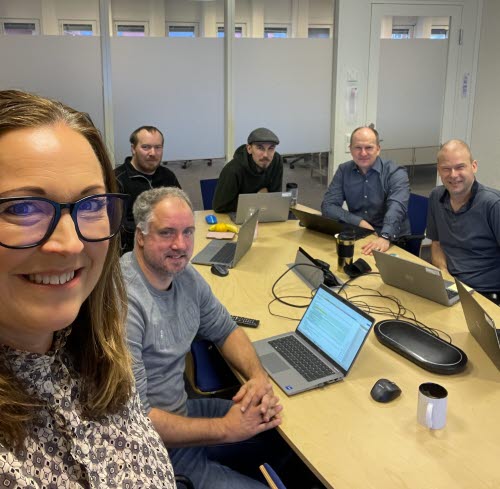 The big focus now is on updating and maintaining our Service Desk portal. I get orders for new forms or changes to existing ones via responsible people at Holmen, stating what the form needs to look like and who is to approve the order. I make the forms and then I need to decide whether the process can be automated once the order from the user is approved, or whether manual processing is needed.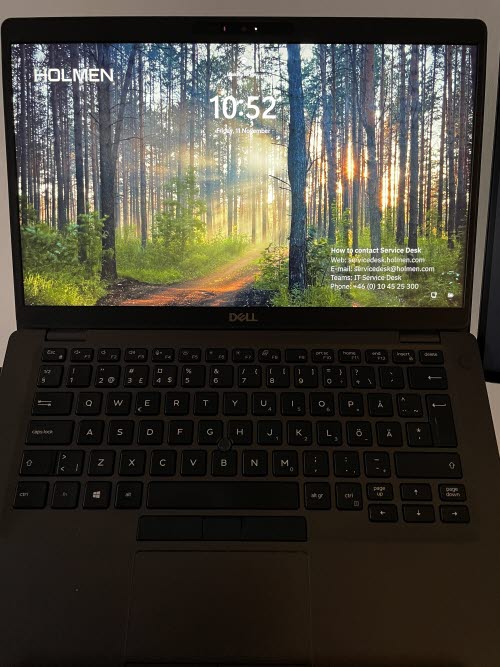 There is also some contact with suppliers. Today I had a briefing with Atea, the company that stocks, installs and delivers our computers. What do deliveries from manufacturers look like, are installations working and how have deliveries to our users worked? Are there any accessories on back order and if so, can we replace them with equivalent versions? Lots of operational questions are dealt with at these meetings.
My days are very varied and that suits me!
"Time flies when you're having fun."
I've been working at Holmen for 11 years now, all in this area but in slightly different roles. How can time go so fast? It's like the saying goes, time flies when you're having fun. And I do have fun at work. OK, there are some tough periods, but I have the best colleagues in the world and being involved and developing the digital workplace at Holmen feels very stimulating and educational. There's always room for improvement.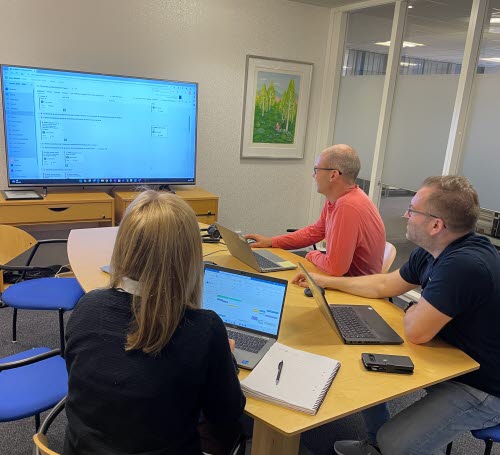 Although Holmen is a big company, decision making paths are short and there is a family culture in the company that makes you feel welcome and included. This means you can develop in your role, be involved and have influence and enjoy going to work.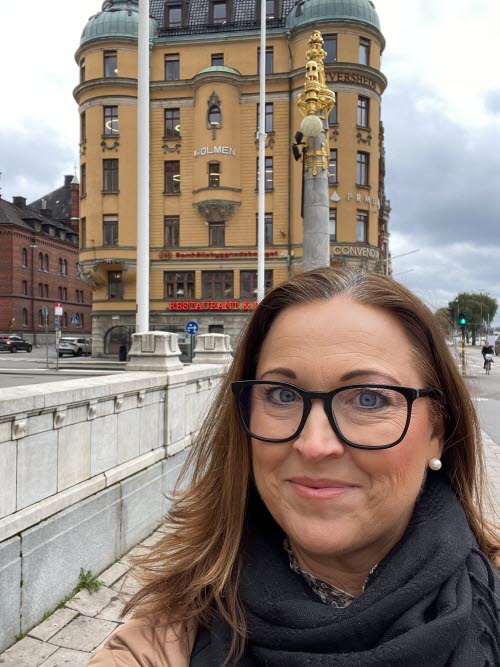 That's all from me!
I hope you thought it was fun and interesting to follow me on the blog this week when I've had the chance to show you the job I and my colleagues do at Holmen IT. It isn't always easy to explain what you do in IT, but I hope you've got a slightly better idea at least. That's all from me!