Who am I?
I'm 26 years old and live in Hudiksvall with my partner and daughter. When I'm not at work, I spend most of my time with my whirlwind two-year-old daughter. At present that means lots of playing in the sandpit and practising with a tricycle. If she gives me a bit of respite, I try to find time to read books, look after my poor vegetables that receive far too little time and water, and occasionally go on a trip to a second-hand market to find something quirky to buy.
I'm something of a newcomer in the lab, and recently changed jobs, having previously worked at Strömsbruk, part of Iggesund Mill. Despite this, I hope to be able to give you a realistic picture of what working in the Pulp and Environment Lab is like!
Pulp and Environment Lab
The Pulp and Environment Lab is responsible for analysis and sampling in relation to the external environment in self-inspection at Iggesund´s Mill. The laboratory is part of strategic factory development and holds SWEDAC accreditation for environmental analyses. The key role of our department is to carry out sampling to ensure that Iggesund Mill meets environmental requirements and does not exceed the limit values that apply to us. Our analyses include nitrogen, phosphorus, noise and AOX.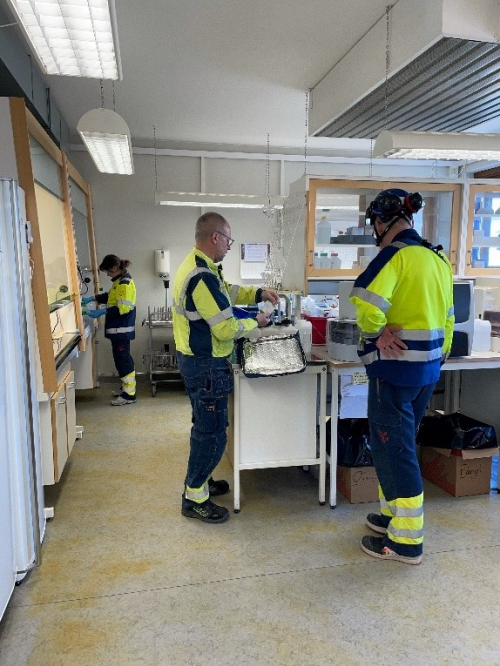 Photo from the lab.
A day as a laboratory worker at an environmental station
Today I'll take you on a tour of an environmental station. My working day can be broadly divided into three elements repeated every day: sample collection, TOC analysis and filtration of suspended solids in effluent samples.
To collect samples, we travel to the various sampling points and collect drums of effluent samples.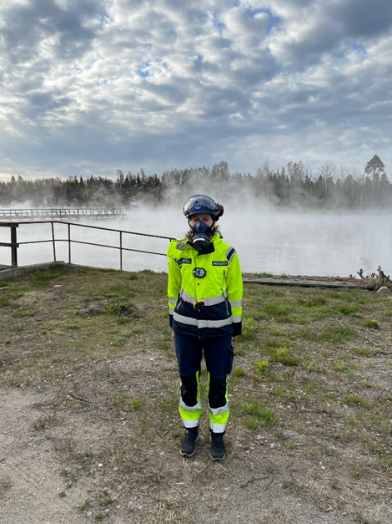 Photo of the aeration pond.
Suspended solids filtration means that all the collected samples are measured and filtered. All the filters are weighed before and after. This provides us with a measure of the quantity of suspended solids, both within the mill and released into the sea after a number of treatment processes. The remaining quantity on the filter provides a measure of how polluted the effluent released into the water is.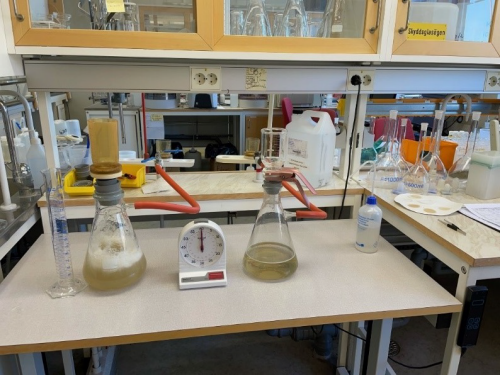 Photo: Filtration of suspended solids.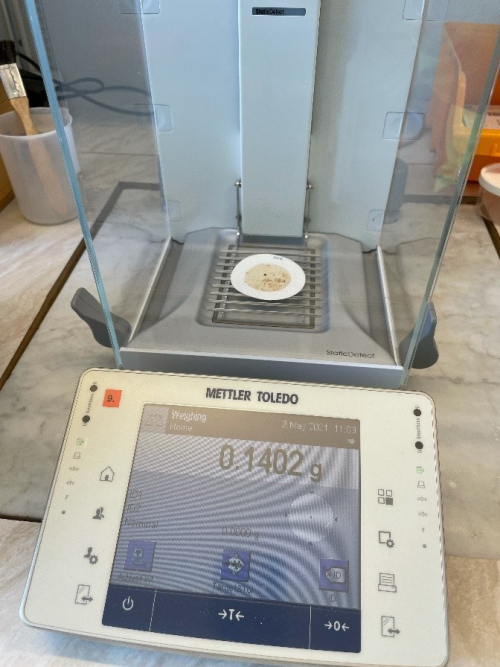 Photo: Filter.
Then it's time for TOC analysis of the samples, an important parameter in measuring water quality.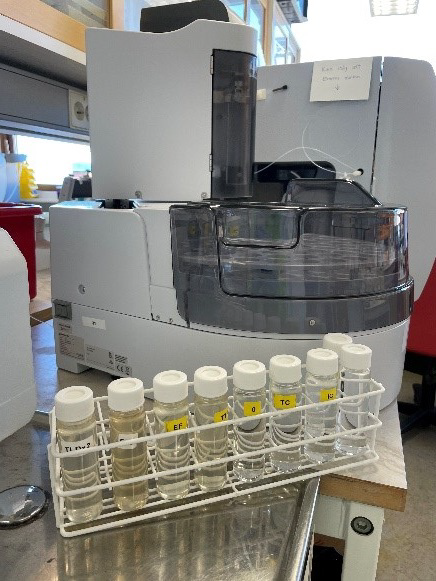 Photo: Vials of effluent, ready for TOC analysis.
Why Holmen?
Like many other people, I began my journey in Holmen with a summer job while I was at upper secondary school. I then did a few other things for a while before finally returning to Iggesund. I've also changed jobs internally a few times, but I've always felt completely at home at the various sites.
Holmen is a solid and stable employer with highly varied areas of work. This means there are always great opportunities for development in Holmen, if you want them. That, along with my wonderful colleagues, makes every day a joy!
That's all from me
It's been fun showing you what a day in the Pulp and Environment Lab can look like. Although there is, of course, so much more to say about the various stations here in the lab and about the various tasks we carry out every day. That's it from me, I hope it's been interesting and enjoyable to read!