Who am I?
My name is Fredrik Lisinski and my title at Holmen Iggesund is Regional Manager North, responsible for the Nordic, Baltic and Benelux countries.
I'm based in Stockholm but the team, my colleagues and our customers are spread out across the region so I do a lot of travelling, which I really like.

Right now, a great deal is happening in the packaging industry, focusing sharply on the development of new sustainable solutions. It's incredibly stimulating to be a part of this journey, and I'm happy to be able to contribute to this development along with our customers and partners.

Apart from my family – we live in Ekerö just outside Stockholm – I'm passionate about tennis in all its forms.
My workplace
Today I'd like to introduce you to Region North, one of our four regions in Europe. Our products are currently used as key components of various packaging solutions or graphical applications. We're working with our customers – spanning the entire spectrum from brand owners, end customers and packaging converters to wholesalers and retailers – on developing and identifying new solutions, an incredibly exciting and stimulating part of the job.

The team surrounding Region North consists of sales reps, technicians and customer support, all of whom are in touch with our customers on a daily basis, allowing them to help customers in the best possible way.
Collectively we offer broad knowledge and great team spirit!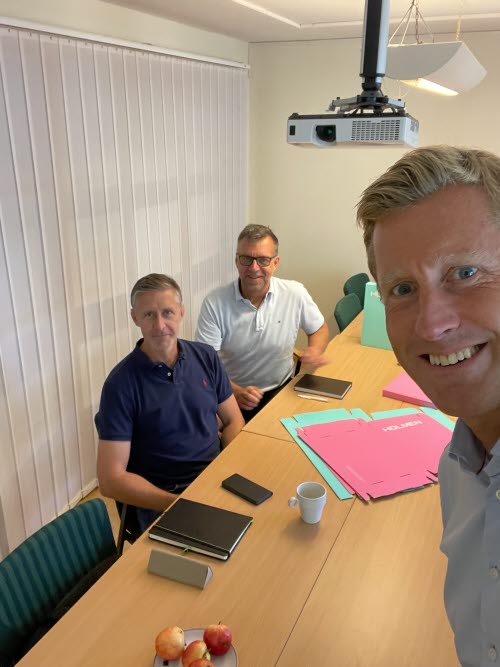 Planning meeting with my colleagues Michael and Bengt from Team North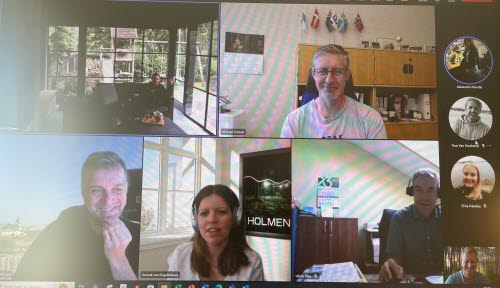 The team is spread out geographically, so digital meetings make things easier
A working day
Welcome back! Today I'm going to take you with me to work for the day.

Our customers consider choosing the 'right' material based on sustainability, function and design to be increasingly important. These are complex and difficult choices, and we work closely with our customers to find the best solution.

Today, my colleague Mariia and I are in Norway to meet one of our innovative packaging converters. Their work includes helping customers reduce the amount of plastic in their packaging by using fibre packaging, making our Invercote product an excellent choice.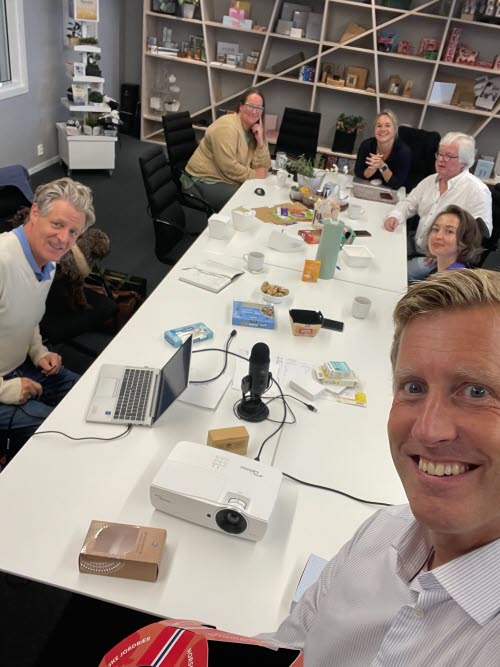 Innovation meeting with our partner in Oslo
The image shows an example of packaging for blueberries that was previously manufactured from 100 per cent plastic, but by working closely with the brand owner, we've been able to offer them a far more sustainable solution. Playing a part in innovations of this kind and contributing to sustainability is incredibly stimulating. Thank you for letting us visit!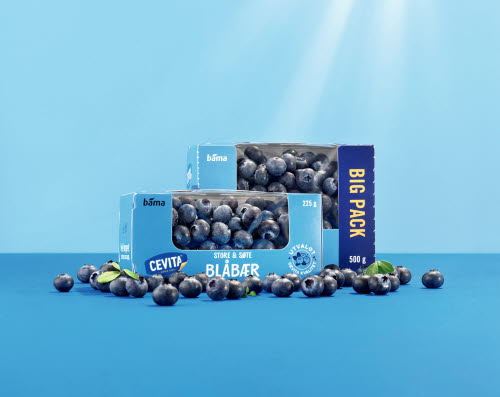 Why Holmen?
I've been working at Holmen Group for many years, and one of the reasons I enjoy my job so much is that I've had the chance to develop in several different roles, try new things and, in particular, grow personally through a wide range of different programmes and courses.

I've always seen Holmen as having an open-minded environment, with very little hierarchy regardless of position, and as a place where new ideas are encouraged and positively received. The fact that customers confirm that Holmen is in tune with the times with our sustainability mindset – plus our fantastic products that support our customers' lofty ambitions – naturally makes the job particularly enjoyable and exciting.

But what ultimately makes me feel so at home is all the fantastic and dedicated colleagues I get to work with. I'm proud of working at Holmen!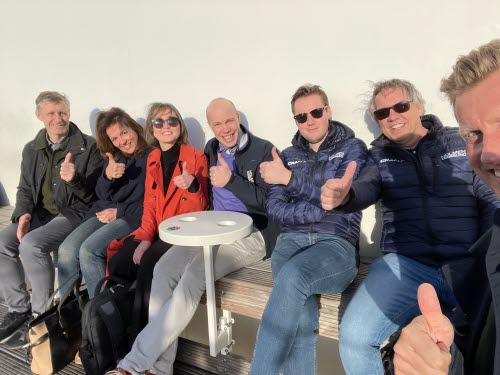 Conclusion
Thank you for joining me this week, I hope you've gained an insight into what it means to work for Holmen and what we as a company stand for.
If you have any questions or concerns, you're welcome to contact us, either at fredrik.lisinski@holmen.com or via LinkedIn - Fredrik Lisinski | LinkedIn
Thank you for reading – I hope to be in touch with you again soon!