About me
I have an MSc in chemical biology and a doctorate in medicine. Having worked for a short while as a researcher at the university, I decided to change direction completely and found a job in the paper industry instead. I started out as a production engineer at Braviken Paper Mill around four years ago, switching to the position of development engineer two years ago.
I live with my partner and two children on a farm outside Norrköping, Sweden. My leisure interests at the moment include spending time with my family, being out in the countryside and training. I will probably always consider myself a "horse person", even though I'm not riding right now!
The development department at Braviken
There are six of us working as development engineers in the Braviken development department. We take on a wide range of assignments, which involves us working in all parts of the mill – from the wood yard to the water treatment section. Our assignments include everything from helping with problem-solving in the production department, to working on major projects that continue for years and involve different parts of the Group.
We run and participate in product and process development projects, as well as in cost optimisation initiatives. Our contact interfaces encompass the different departments at the mill, the market organisation, research institutes, suppliers and customers.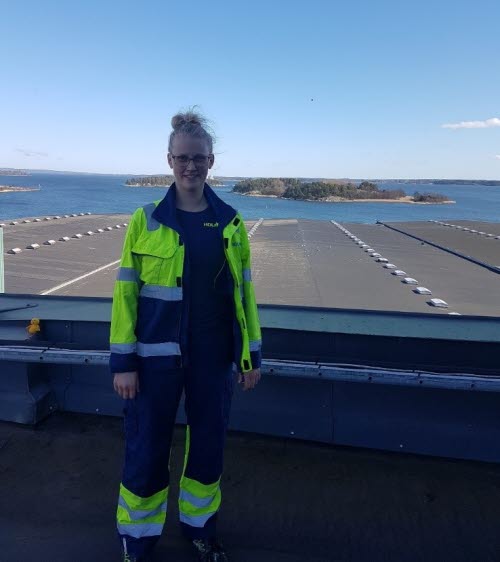 A typical day at work
My working day typically beings with a look at the production system to see how things are going at the mill, and then I check my email and the news on the intranet. As we are largely working from home at the moment, we log onto Teams every morning for a group briefing that sets out what we will be doing during the day. It also helps us determine whether we need any input or help with anything.
As the assignments we work on demand a high level of cooperation, some days can involve a lot of meetings which usually centre on aspects such as planning trials, data processing, analysis and reporting. We spend a lot of time sitting at our computers, but we do visit the production department quite often as well. Before running trials, it is often necessary to complete a number of preparatory examinations – a temporary trial set-up may need to be inspected, and all the participants in the trial need to be informed. During the trial days themselves, we take on the role of trial manager, working closely with production and the lab.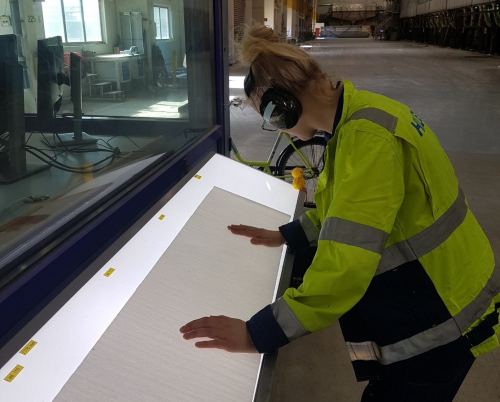 Why Holmen?
The best thing about working at Holmen is being part of a company that works with a sustainable raw material – the forest – and which is making a contribution to the necessary transition we're facing. As an employee, you have excellent opportunities to develop within the Group. At the same time, the company is sufficiently small to allow short decision-making paths, deep insight and good opportunities to apply influence. The company promotes a modern leadership style, where the emphasis is on the individual. It's important to me, personally, to work for a company where I can maintain a healthy balance between work and my family. And to work on challenging assignments, with good support and a great team of colleagues.
The market for graphic paper is changing rapidly. Holmen's great strength is its capacity to respond quickly to these changes, and to adapt its range of products accordingly. As a development engineer, it is both challenging and a lot of fun to be a part of this process!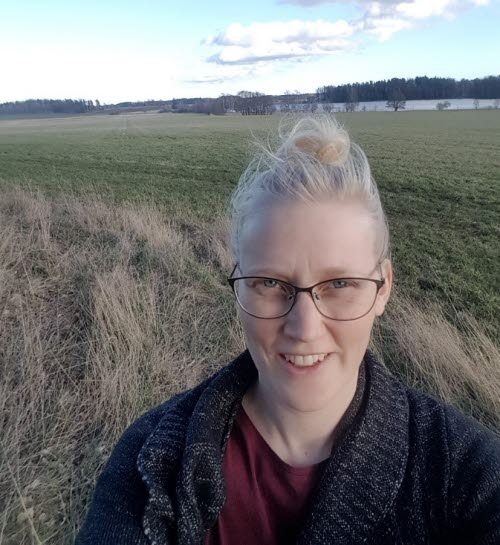 That's all from me
Thank you for giving me the chance to provide a little insight into a typical working day for me at Holmen. I think the future's looking bright, and I'm convinced that Holmen will have an important role to play with its smart, sustainable solutions.