Briefly about me:
In addition to working as a Process Operator, I am also a Shift Coordinator and Shift Manager Deputy. In my free time I have a great interest in different forms of exercise, such as running different races, cooking and carpentry. I started at Holmen in the summer of 2002 as a Roller Machine Operator at PM2 (paper machine 2) and since 2008 I work at PM11 (paper machine 11). I really enjoy the job on the paper machine, the various tasks and shift work.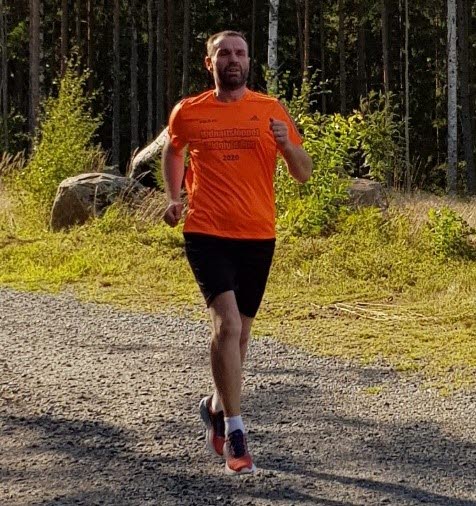 PM11 - more than just a paper machine
PM11 was started in April 2002, and was then the world's fastest paper machine. Today it is not only fast, we have during the 18 years developed very many new products as well.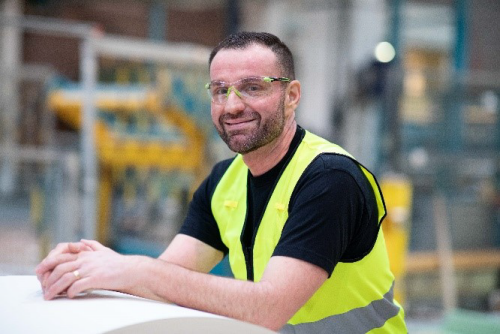 During my 12 years at PM11, a lot has happened. From the fact that we run a handful of products, to the fact that today we have doubled the range many times over. Here at PM11, we manufacture everything from low-bleached to high-bleached paper in different thicknesses and basis weights. And the latest product is a strong paper that can be used for, among other things, paper bags.
It is very inspiring to be part of this journey, with so many new exciting products that we will develop in the future.
A working day
I start my work day by replacing the shift and talk to my work colleague about what has happened during the previous shift, if there are any adjustments or any small problems on the paper machine. Then we check that all co-workers are in place, because I am also a shift coordinator and we are 7 in the team which consists of 1st operator, 2nd operator, dryer and 4 rollers. During a cup of coffee, I go through process images on the screen and see that everything looks normal, make calls to our work colleagues in the pulp mill and check the situation so that everything flows as it should, after that it is time for a round on a paper machine. This so that you can both see, hear and feel how the machine is for the day. After the round, we gather in the control room with the daytime group and have a morning meeting.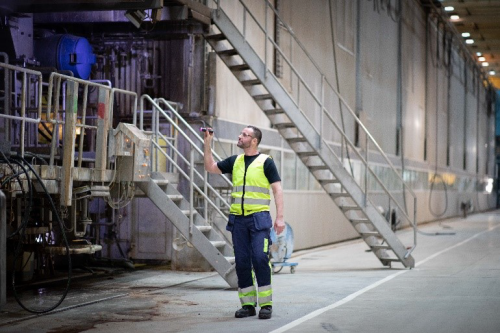 Now the routines for the work shift continue, where we operators are helped with testing of paper at the operations lab, LEAN and preventive maintenance at PM.
On a paper machine, the day is never the same as the other, even if we run a quality that we have run before, it is not the same in the parameters and it can depend on the quality of the pulp, machine speed and on blankets and the condition of the wires. We often have a dialogue, new suggestions and ideas with our technicians on how to optimize and streamline the paper machine and other equipment.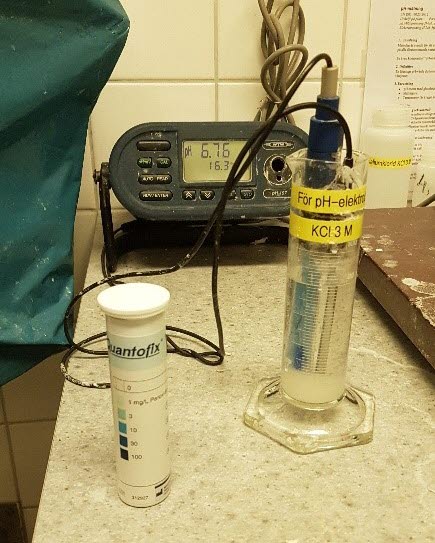 Then we can have several adjustments during the shift and then I prepare them in the process computer and calculate so that everything is ready before starting the adjustment. Starts summing up the day and writes a report in the ProTAK system and waits for the new shift team to take over for another exciting shift.
Holmen as a workplace - developing in many ways
It has now been 18 years since my start at Holmen and I have the same positive feeling of being able to go to my work then as now. I am both proud and happy to be part of the journey I have made on PM 2 and the journey that is going on on PM 11, with new exciting challenges and new development opportunities.
For my part, it feels like now that the company is constantly developing for the better, it also gives me the opportunity to develop on both the personal level and with the tasks on the paper machine.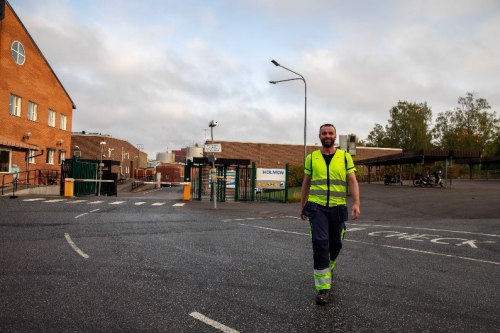 Since I also work as a Shift Coordinator and Shift Manager Deputy, I have a great opportunity to be involved in the entire process from firewood to papermaking, packaging and all the employees I do not meet so often. Holmen, which is such a large company, always cares about its employees and there is an opportunity for everyone to develop in their various areas. If you have the will and commitment, you often get the opportunity to try new areas of work.
Having owners who believe in what you do and new products that we develop, makes it feel very secure to work at Holmen and for me and many others, there will be many exciting new years here.
Thank you!
Now we have come to the end of my week as a blogger, it has been useful for me to think about how I should briefly explain what I work with and to reflect on how much I like my job at Hallsta paper mill.
I am really happy and proud to work with so many competent people and colleagues, and I hope you have gained a little more insight into what it is like to work on a paper machine.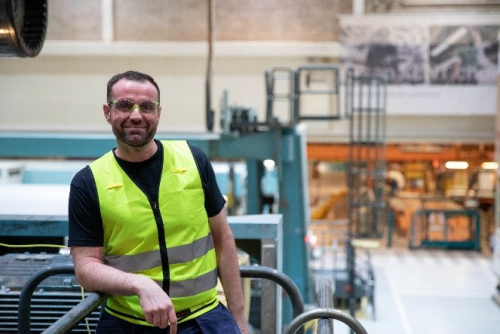 For all of you who read, I wish you a really nice weekend and now I hand over this assignment to the next blogger.
Thanks!