Who am I?
I spend a lot of my free time with friends and family doing all sorts of different things. Sometimes it's enjoying long dinners with wine and amazing food, or going off on an adventure to visit and explore new places. Sometimes it's a cosy night on the sofa with far too many snacks, or a book club meeting, games night or building Lego with my nephews and nieces. I like crafts, things like making clay bowls or doing up old furniture.
I grew up in the forests around Finnerödja, in the heart of strawberry country. I have always loved being out in the open air and still do, so working at the forest company Holmen felt like I'd come to the right place.
Holmen Energy
So I work at Holmen Energy, which is the business area that owns and manages our energy assets. My office is in Stockholm. As a trainee, I'm learning a lot about all of Holmen Energi's operations and visiting different parts of the business. At the moment my work is mainly geared towards the energy market where I'm learning how everything works, conducting various analyses and seeing how we can optimise our business.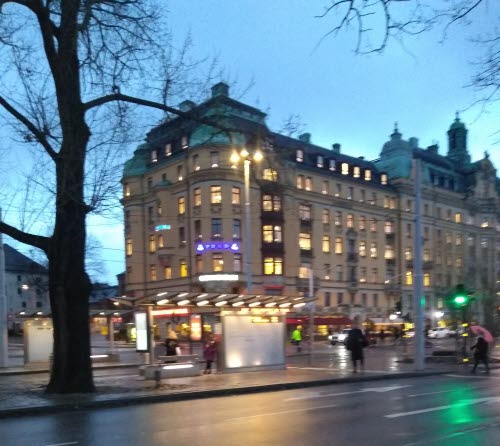 A day at work
The first day you get to accompany me on, I'm in Norrköping where it all began for Holmen many years ago. To learn more about Holmen and see how the business and the industries work, we sometimes get to go out on visits to Holmen's mills and power plants.
In Norrköping we visited our two hydro power plants, checked out our reservoirs and saw Holmen's old premises in the centre of town to get a sense of Holmen's history.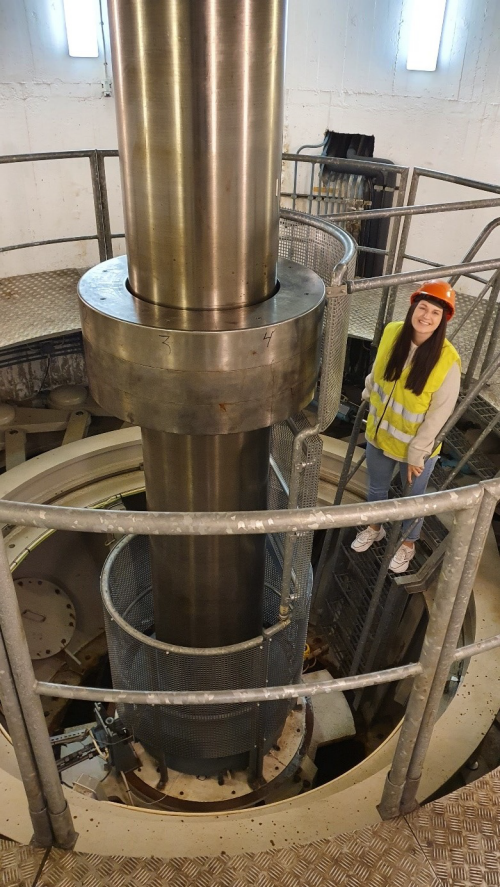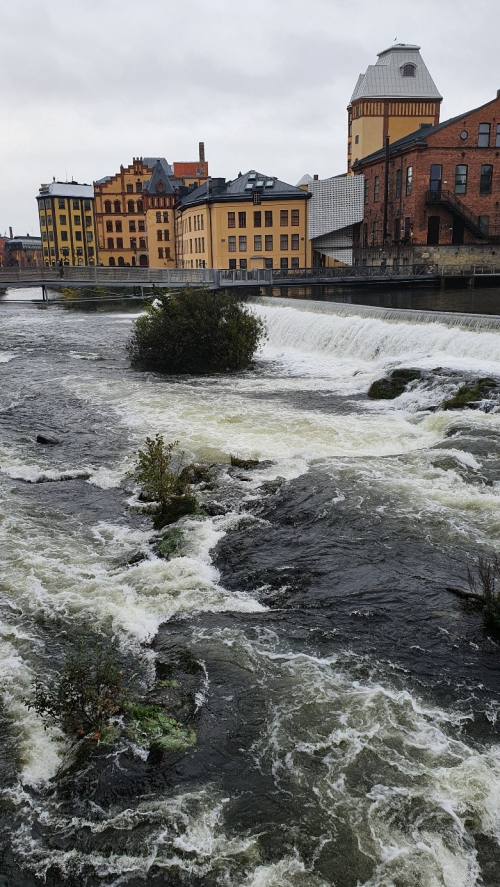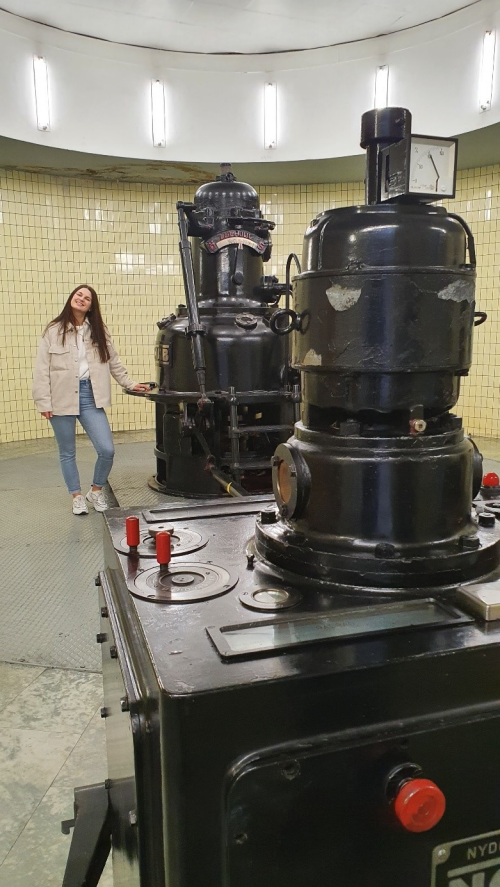 Holmen has just launched a process to set up wind power outside Norrköping and Finspång and our visit to Norrköping coincided with the public consultations on these wind farms. So naturally we dropped in to see how things were going and gained an insight into how a consultation works, as well as an overview of the whole process that underlies building a wind farm.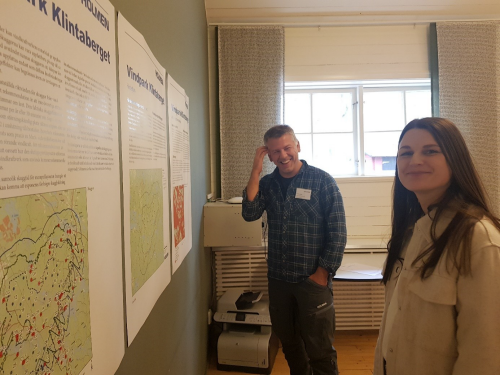 Most of my days are spent in the office. It often involves a mix of meetings, discussions, looking at different studies and analyses and time to sit and work on my own. At the moment I'm mainly working on optimising wind power production and preparing presentations on the electricity market. Every day in the office is different, with a variety of discussions, meetings and workshops. This makes my job really interesting, as you can imagine, and I'm learning new things all the time.
Here is a picture from the office where I've even managed to get in our amazing view out of the window!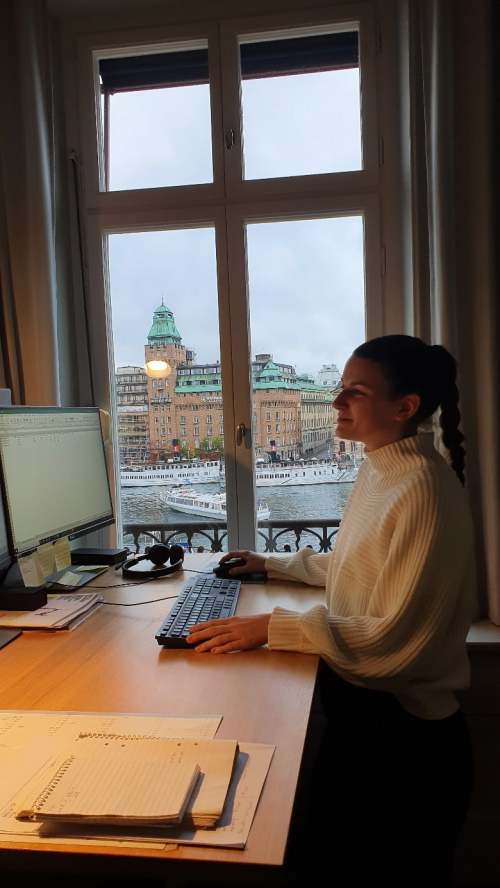 It's important to take breaks during the day and here we often spend our breaks doing a crossword together.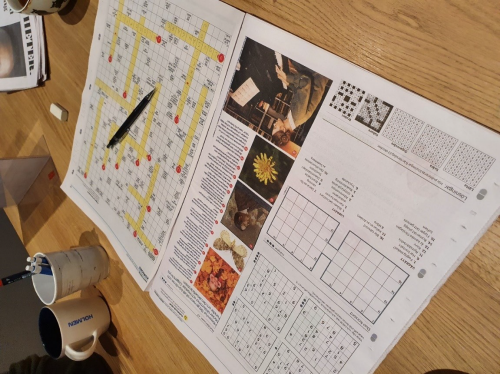 Why Holmen?
Despite only having been at Holmen for a short length of time, I can already say that I like working here a lot. This is because I love my job, I believe in Holmen's business concept and the atmosphere with my colleagues is always great.
The forest and the products we make from it are important for sustainable development, which means I see Holmen as a company for our times. Using Holmen's own land to produce renewable energy just adds to this. It's definitely a company I want to be part of.
Meeting colleagues is always a plus and everyone works to help each other in every part of the business. Questions and discussions are warmly welcomed, as we all learn from them and can work together to move forward, and that's something I really appreciate. We also have a lot of fun together and there's a great atmosphere in the office.
Thank you
Thank you for joining me on the blog and I hope it's given you a greater insight into Holmen and the things you can do when you work here. I love working at Holmen and I hope I've been able to pass that feeling on to readers.
And with that, I'll say thank you for reading and hand over to the next blogger.