About me
I'm usually based at Holmen Forest's head office in Örnsköldsvik, but because of the pandemic I'm working from home in Bredbyn at the moment. As a trained behavioural scientist with a focus on IT, I'm interested in what makes people tick and what psychological drivers and individual circumstances govern the way we interact with technology. I have a background in IT and communications within the municipal sector. I love arts and crafts, I'm constantly redecorating, and we head to the mountains as a family as often as we can.

On 2 March I'll be celebrating my third year at Holmen with a semla bun.
My department
I work in Holmen Forest's IT department along with 14 wonderful colleagues, including IT maintenance managers, project managers, GIS and system developers, IT engineers and architects.

For the past year though, I've been working full-time on a development project in a team of ten people with a mix of different skills and backgrounds. The aim of the two-year project is to lay the foundations for technical innovation and digitalisation rooted in user needs.​ We're exploring new ways of working on development, where the user is absolutely central, consulting, observing and discovering as we go. We employ artistic processes and prototyping, with the users contributing ideas and feedback in short cycles. Right now, we're focusing on how digital technology can help to simplify and strengthen the decisions that our operational planners make, giving them more time to spend on weighing up situations that require human intervention.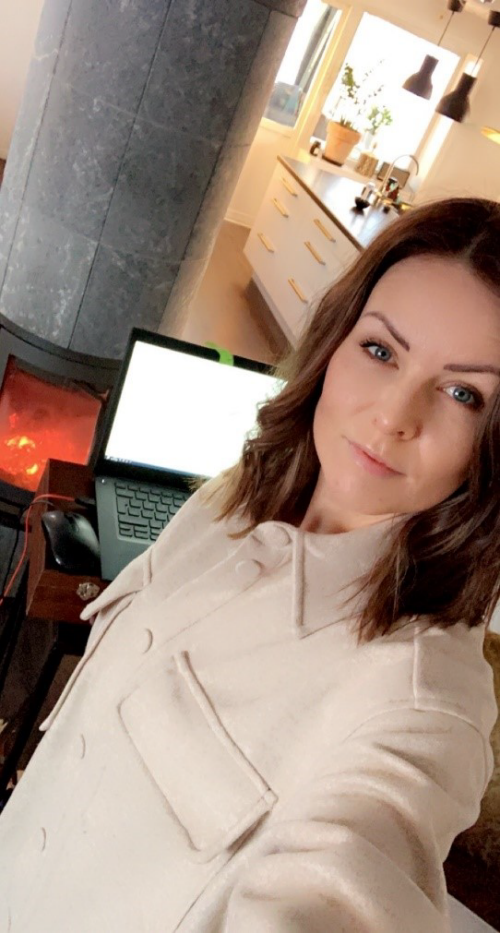 A day at work
'See you on Teams!' is our mindset at the moment. We're not putting meetings in our diaries anymore. Instead, the morning starts by calling up the person or people you're working with for the day via a group chat on Teams, and once everyone is online we work together in Miro – a whiteboard platform – where we work on different 'boards'.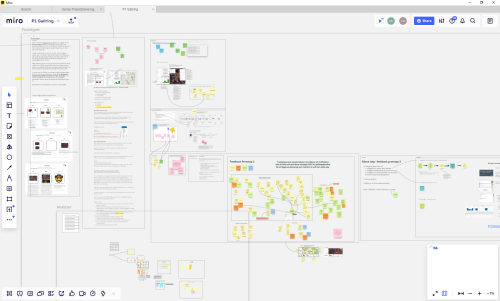 This is what part of a board in Miro can look like once we've got going with the digital sticky notes. It's actually less chaotic and more organised and thematic than it might look, although every Miro board we work in looks different. It's quite a creative process.

Challenging long-established ways of working on development is as hard as it is creative, making it incredibly rewarding, and my days vary depending on what stage of the project we're in. I could be interviewing machine operators in the forest, holding idea workshops with users or building prototypes of solutions that meet those users' needs.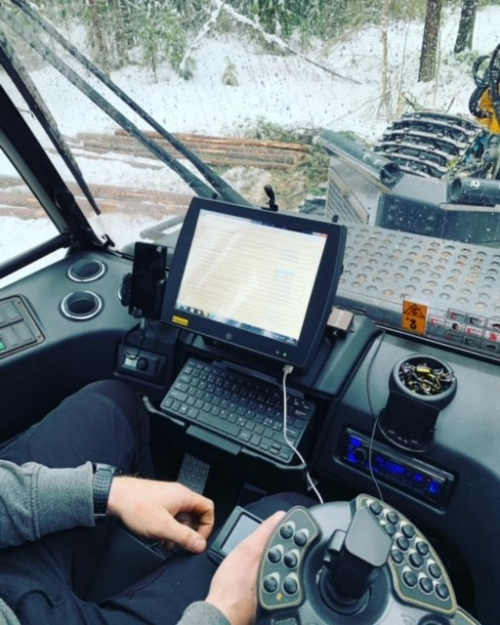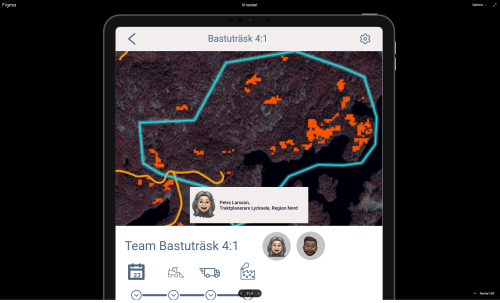 We're testing new tools so we can build digital prototypes.
Why Holmen?
I have a laugh with my colleagues and learn something new every day. I also learn a lot in my conversations with the users – about how they work and the challenges they face, but also about all the different interests that have to coexist in the forest, such as forestry, reindeer husbandry, hunting, recreation, flora and fauna. There are opportunities for innovation here and I believe the key is to draw on the creativity that our colleagues have to offer. Being an active part of Holmen Skog's digital journey is a real motivator for me!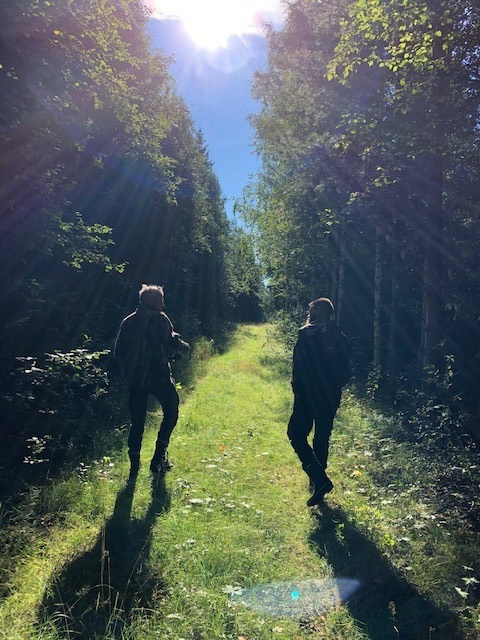 Time flies when you're having fun...
And now the week is nearly over. I'm so pleased that you wanted to read about my day and working at Holmen. I hope I managed to get across how I feel about getting to be creative on the job, and to paint a picture of the kind of work you can do in the forest industry with my behavioural science and IT background. That's it from me.

/Rebecca