Who am I?
Who am I then? I asked my teenage daughter Lina, teenagers usually give honest answers.
You are kind and nice, but you are very hectic in traffic, she says. I'm a little impatient, she's right.
She continues: you have very diverse interests, one day you can shop in Stockholm and the next day you go hunting. Yes, I love contrasts in life 😊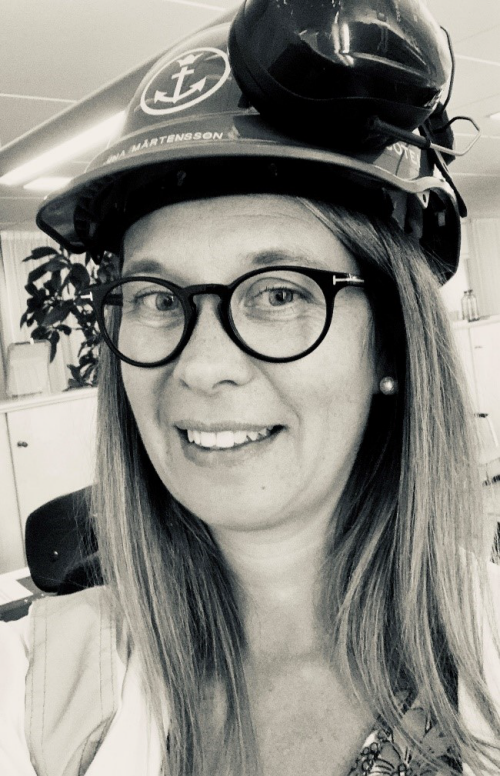 Caption: This is me…
Holmens is a very sustainable company
In my opinion, Holmens is a very sustainable company through its business model. If you work with forests, this is selfevident since you have to wait about 100 years before you can harvest a tree. Nevertheless, I would say that Holmen is constantly striving to become even more sustainable.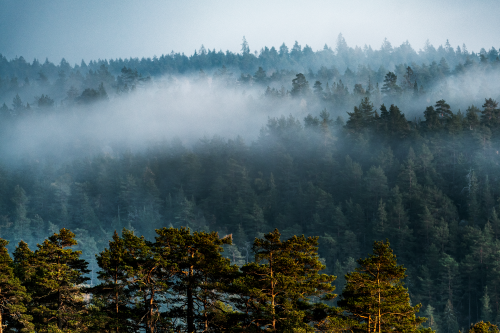 I and my colleagues in the section Environment and Sustainability have an important role as a catalyst in the work we do. This week, for example, we are working on broadening proposals for environmental and energy goals for the next year.
I like contrasts
A working day for me is extremely varied. Like I said before I like contrasts in life and that's probably why the job suits me so well. In the morning I can stand in boots at a landfill and in the afternoon I can jump in the fine shoes to give a presentation to an important customer, in between I may have had time to meet the County Administrative Board or tinkered with an Excell file.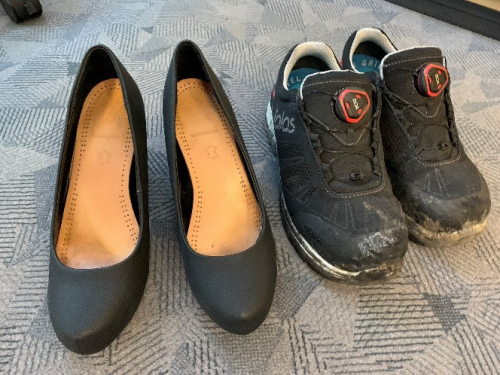 Caption: One day safety shoes the other day fine shoes
Why Holmen?
I had never really planned to end up at Holmen, my plan was to work with aid. During my education as an Environmental Engineer, I ended up at Iggesunds Bruk as a summer worker. How come I stayed then? Well, I discovered early on that if you want something and show it, you often get the opportunity at Holmen. During my 13 years in the company, I have always had a foothold in environmental work, but I have also had the opportunity to, for example, be TF manager for our guesthouses, work for Holmen centrally for six months, work as a value coach, work with goal management and much more. To work goal-oriented under great freedom but with clear expectations suits me very well and I am very grateful that I have always had the opportunity to broaden my skills and develop.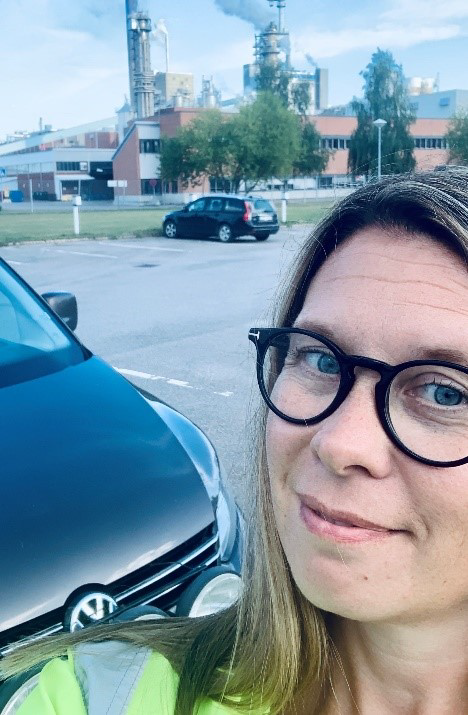 Caption: Good morning work - I have never a single morning mined myself to go to work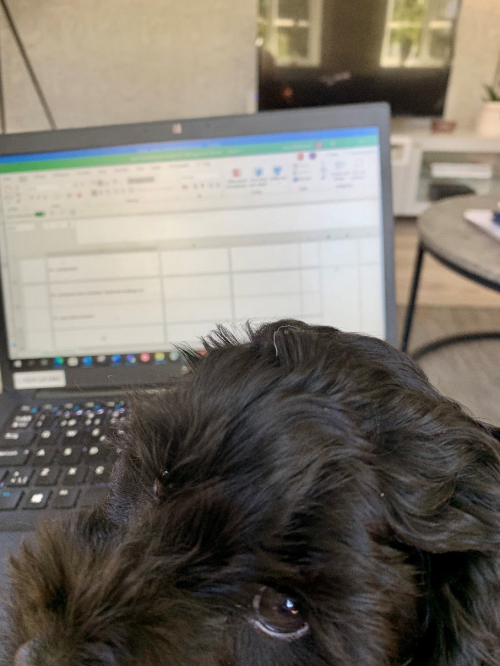 Caption: working at home in Corona times has both advantages and disadvantages, above all I have missed my colleagues.
Last but not least
Now it's time to say thanks for reading and hand over the baton to the next blogger. One reflection I made during the week is that I certainly have very fun tasks that I enjoy, but it is probably still all the fantastic colleagues and the permissive culture in Holmen that have been most crucial reason why I chose and choose to stay in the company.