Thermo-mechanical pulping, or TMP, is a high-yield, energy- and resource-efficient technology for splitting larger wood chips into individual papermaking fibres. These fibres are then laid out in a very thin sheet on the paper machine, to produce high-quality paper with high bulk, strength and brightness properties to perfectly meet the needs of paper users.
The TMP process is resource efficient in two ways. First, it provides an extremely high yield of around 97%, meaning of the original woodchips going into the process 97% come out as usable paper fibres. This is extremely high compared to many other wood pulping processes.
Second, although the TMP process requires high electrical energy input to accomplish the fibre splitting or refining step, the majority of that energy is recovered as heat.
This valuable thermal energy is then recycled numerous times, both upstream for preheating of the woodchips, as well as for drying of the paper on the paper machine. It can be recovered once again for heating of ambient air in the production plants and offices.
Quite often the steam you see coming out of a paper mill is 100% water vapour, from which all the useful thermal energy value has been extracted.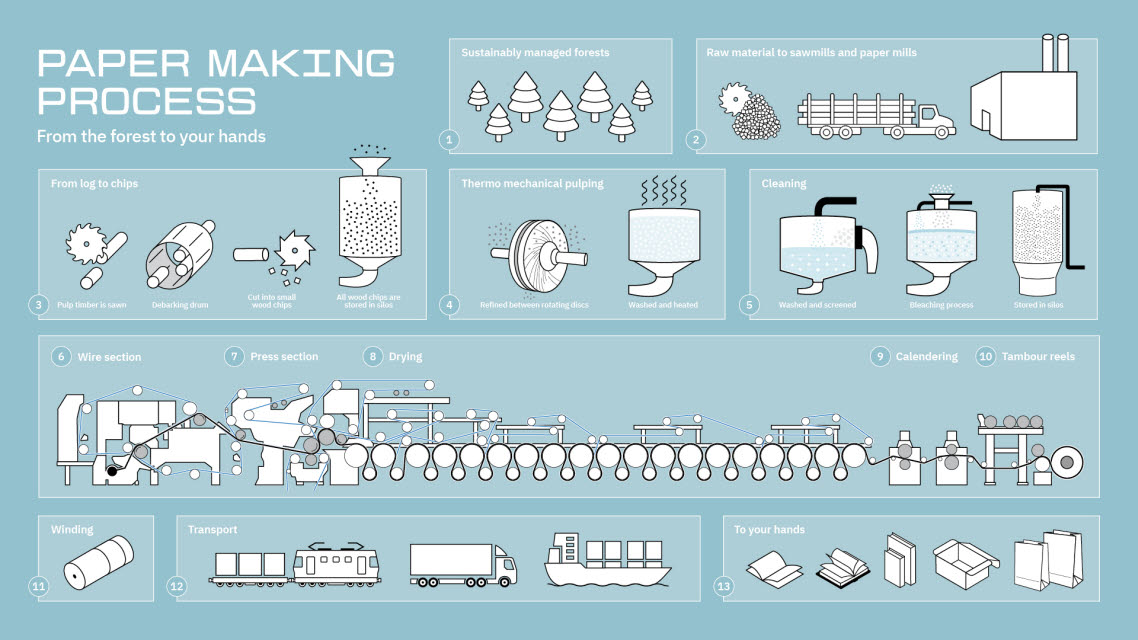 Click the image for larger version