"The natural feel and the slight roughness of Holmen TRND makes it perfect for reproducing the real Japanese manga feeling."
Claudia Bovini is the CCO of Star Comics, an Italian publishing house that specialises in Japanese manga comics and graphic novels. She says demand for manga in Italy is hotter than ever, adding that, unlike the 1990s, when manga and comics were mainly available from newsstands and comic book shops, today they are also sold in bookshops as well as online.
"We're living a second golden age of manga in Italy," continues Bovini. "The market is growing and I hope this trend will last a long time."
Italian comic-book market development
Star Comics' story is closely tied to the development of the Italian comic-book market. Launched in 1987, the company started out publishing Marvel comics, before switching to Japanese comics in the 1990s. Before long, manga became its main revenue stream.
"When the publishing rights to Marvel's comics expired we had to find a different niche, so we decided to try manga," explains Bovini. "In the 90s, oriental culture was very popular in Italy, with Generation X having grown up watching Japanese anime on TV, so a lot of manga characters were already familiar to them. The door was already open, we just had to walk through it!"
Bovini believes the current manga revival has been driven by the shortage of new movies and TV series being produced during the early months of the pandemic. As a result, many streaming platforms started to invest in Japanese anime, which, in turn, created a new fan base for manga.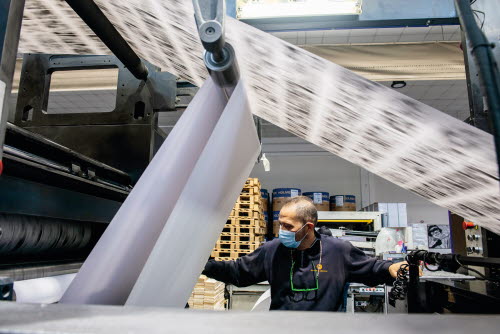 A variety of distribution channels
Star Comics purchases the publishing rights for manga from Japan, before translating, publishing and distributing an Italian version. In addition to distributing a range of Italian comics globally, the company holds the publishing rights for a variety of Japanese manga on the Italian market, as well as in San Marino, the Vatican City and Italian-speaking Switzerland. They are distributed at newsstands, in comic bookstores, general bookstores and through a variety of online channels.
The paper choice
Star Comics' bestsellers include Dragon Ball, One Piece, Demon Slayer and My Hero Academia. All are printed on paper from Holmen – specifically on Holmen TRND 60 gsm, at Grafiche Bovini in Perugia.
"We discovered Holmen in 2003," says Claudia Bovini. "It offered good value for money and enabled us to maintain a low average cover price and a high print run." For Bovini, the choice of paper is all about communicating a specific message to the readers. "We seek to deliver a reading experience that is as close as possible to original manga. The colour of the paper, image reproduction and text readability are all very important to us."
"The natural feel and the slight roughness of the TRND paper make it absolutely perfect for reproducing the feeling of reading a real Japanese manga," she continues.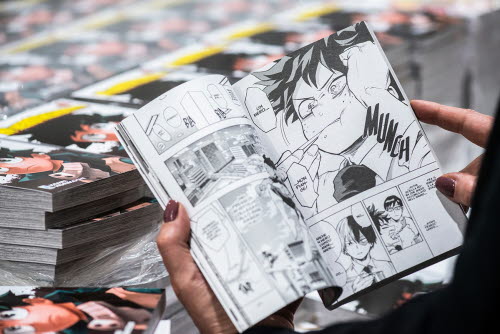 Business is booming for now, but when it comes to the future, Claudia Bovini takes an optimistic but pragmatic, view.
"After almost 35 years of editorial success, we know the comic market is like a rollercoaster," she says. "But we hope to keep excelling in this field for many years to come."