Blog post April 24
I work at Holmen's central finance and finance department, which is one of the group functions located at the head office in Stockholm. In my department, we are nine colleagues who work together on issues in various economic areas, such as analysis and evaluation of Holmen's financial development, accounting and reporting, insurance issues and financing and financial risk management, of which the latter two are my main focus.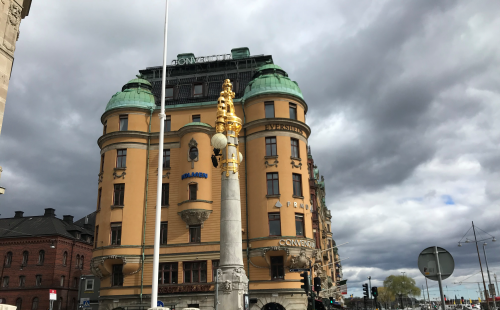 The basis of my role is to analyze and monitor developments in financial markets and in the general business cycle. By gaining an understanding of the financial markets and the financial situation, I and my colleagues create good conditions for Holmen to make conscious decisions on strategic and tactical issues, to reduce financial risks but also to see the opportunities. This work will then result in actual trading of currency, interest rates and various energy instruments that we are exposed to. Another important part of my work is to ensure that we have effective financing, which means that we can borrow money at the lowest possible cost.
Although my main focus is on the finances, my colleagues and I have a close collaboration in the department. This also gives me the opportunity to work with other issues in our areas of responsibility, which makes my work, besides very fun, also varied. In my next post, I was going to concretise this by having you come with me on a day in the office.
Blog post April 29
I have to admit that in image format, my work may seem anything but varied and fun - after all, I am a typical office worker who spends most of my time in Excel - but even if that is the case every day is different, in terms of content. I also get the opportunity to work on issues that I find very interesting.
Let's go back to a day in my calendar that tells you about a working day under more normal circumstances, ie. a day when the meetings were not exclusively held in Teams and you actually got to meet other people, eg. on February 21.
Just this day began with a meeting with two of our business areas, Timber and Forest. However, this monthly meeting was held over the phone, but for natural reasons as we are located in different locations around Sweden, which makes a physical meeting difficult. The purpose of these meetings is to strengthen cooperation between the business areas by giving an update of the situation for each business and at the same time creating a coherence around the market. My role is to provide a greater context by talking about the general macroeconomic picture and the economic situation, both here at home but especially globally. A very interesting meeting, especially for me who is otherwise quite far from the business. The rest of the morning was filled with work in front of the computer. Typical elements for me are reading news and analysis of various kinds, doing risk calculations or other modeling in Excel, a cup of coffee and possibly trade currency or any energy instrument, such as allowances or electricity certificates, if the price is right.
As I mentioned, an important part of my work is to keep updated on the market situation, which means that I read a lot of analyzes and news. I also meet with the banks for presentations by their economists and just this day it was time for a lunch presentation on currency strategies at a bank. For me, this is an excellent opportunity to ask questions and also meet other companies. It is always appreciated to discuss with others to get new perspectives on things.
My afternoons usually consist of a couple of meetings and then work in front of the computer. There may be various, non-financial, work tasks such as handling and inventory valuation of for example emissions rights & electricity certificates, systemic issues, contract review, or major projects like we did last spring when we reviewed our wind power strategy. That being said, every day is different and that is something I really appreciate about my role - and that is a big advantage of working in a smaller finance department in my opinion 😊.
Blog post April 30
I think it has become clear that I enjoy working in my workplace. Of course, my tasks are an important contributing factor to this, but one more important reason why, which I have not touched on yet, is the company I represent and my colleagues.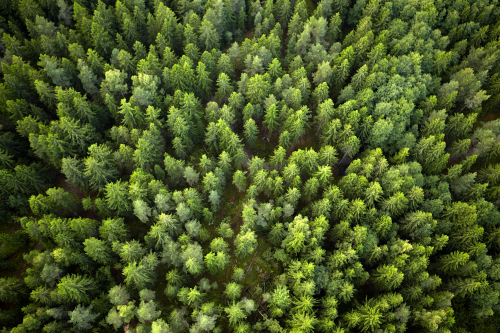 Holmen's business concept is owning and add value to the forest feels perfectly right in time and above all, long-term. Holmen's history stretches back several hundred years and testifies to the stability and continuity that exists in the company, which means that, even in these times of crisis, I feel confident that Holmen stands strong in the storm. We are a big company but the atmosphere is still familiar. The people I have had the opportunity to meet around the business have all been so genuine and the same goes for my colleagues at the head office and especially my closest team. It is a real pleasure to be able to collaborate with so many competent people.
Now it's time to say good bye, thank you for readin my posts. I hope I have given an insight to what it is like to work at Holmen - I highly recommend it!