Who am I?
I'm 34 and I live on a small farm outside Sundsvall near a village called Matfors. In my free time I mostly keep busy on the farm, when I'm not out practising and competing on my dressage horse. I'm a certified forester and have been working in forestry since I graduated in 2015.
Here at Holmen Forest, I work as a production manager in the fairly new purchasing area of Södra Västernorrland in the Central Region, where I work with six of our contractor machinery teams.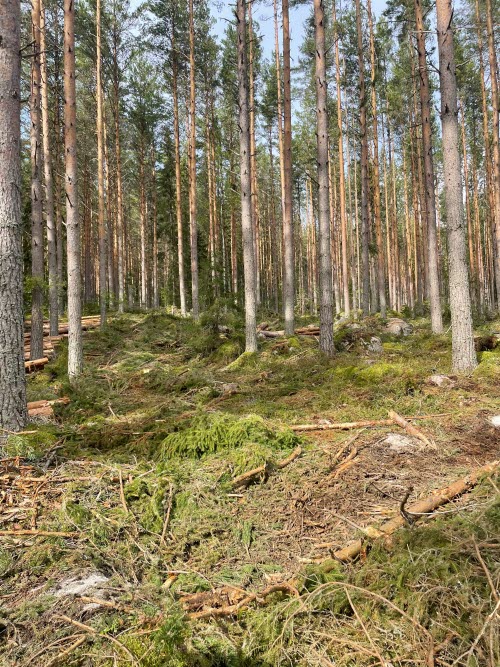 My workplace
I'm part of the production department here in the region and work with 15 colleagues to make sure that wood is ready and waiting to be picked up on the forest roads and transported to our own production facilities and to our customers.
We work hard on quality, both regarding harvesting for our customers who own forest and in our own forests, but also to deliver good raw materials to the mills. This demands working closely together within the department and with our colleagues in other departments too. Every week involves a lot of phone calls and emails.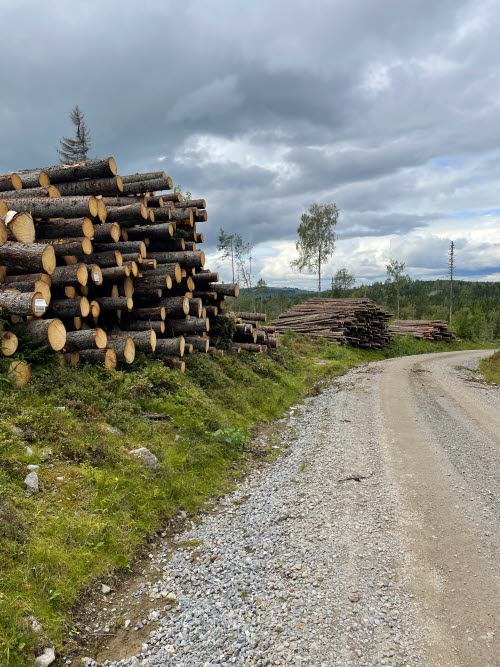 A working day
My days tend to be quite varied, depending on the time of year and part of the month. I generally go to the office in the morning and check in with my colleagues and do a bit of admin. After that, I like getting out in the field. I might need to look at a road or a new timber collection point. Usually I visit a machinery team and we check something together, follow up how things have gone or plan ahead for what needs to be done next. Before finishing for the day, I usually spend one or two more hours in the office catching up with things that have come in during the day.
The time I spend in the field means I have a closer working relationship with my contractors and a good overview of the issues we are facing at the moment. That means we can take more informed decisions. And it makes my work more varied and more fun!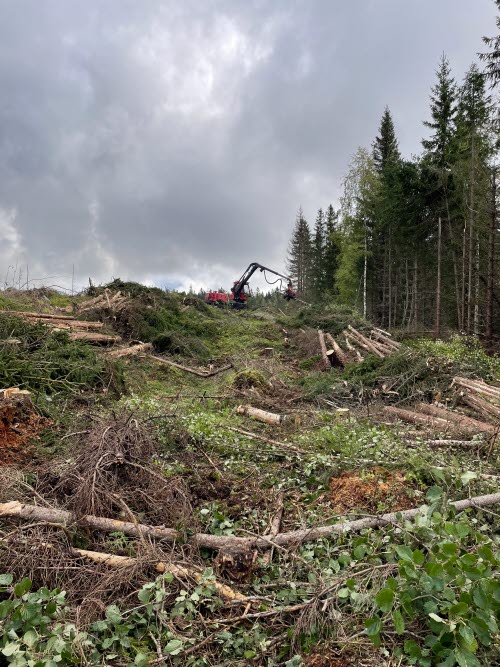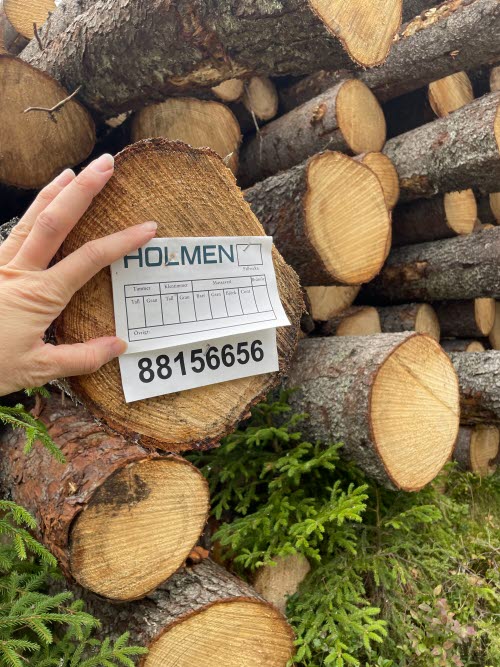 Why Holmen?
What I appreciate about working at Holmen and in the forest is being close to nature mentally and physically. Many of us work here because we love spending time in the forest. That's how it is for me. It's brilliant to be part of the chain that makes use of the forests that have been standing for so long, and doing it with people who have the same respect for nature as I do. And the fact that there is room to develop and learn in the organisation means the future looks bright too.