Who am I?
I've just joined the company and this is my very first week. You can't imagine how much I appreciate the timing, as COVID-19 restrictions have just been relaxed here.
When I'm not at work, I'm happiest when there's a forest, the sea or the mountains nearby and I'm with people I like spending time with. I value sustainability and do my best to contribute to the world I want future generations to enjoy!
My workplace
You can find me in the Communication & Sustainability department, which includes the Visiting Service. I've had a warm welcome at Holmen Iggesund, where there's a lot of cheerfulness, pride and great professionalism. What I can say about my colleagues so far is that they really love their work and it makes them happy. This creates a fantastic atmosphere at work!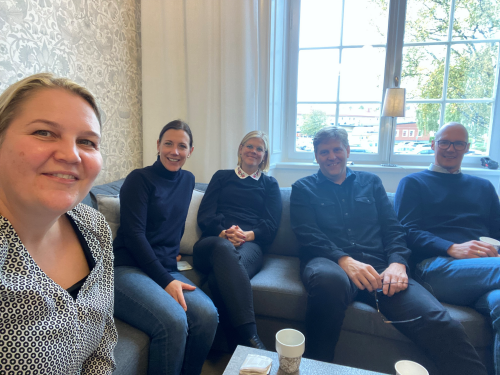 Parts of the team Communication & Sustainability.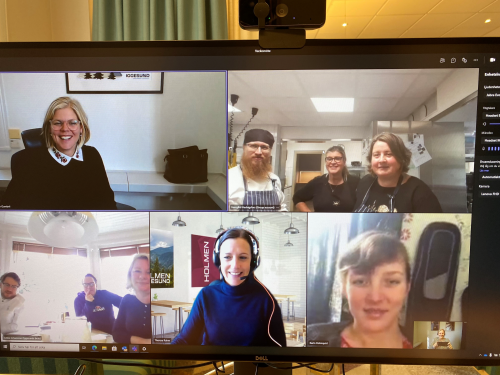 Visiting Service team meeting.
I'm so grateful we can see each other face to face again. I've completed the induction programme at Holmen, Iggesund´s Mill, met colleagues in Marketing & Brand Management and had a guided tour of one of our amazing assets, the 18th century guest house Grillska Manor.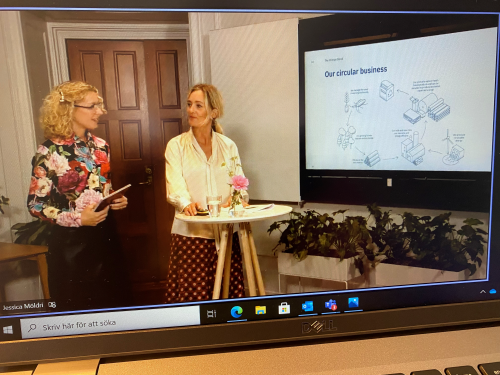 Introduction program.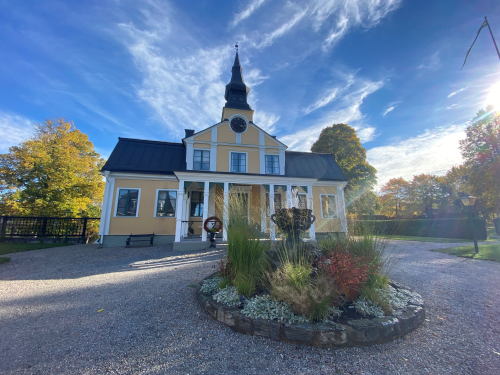 Grill Manor.
A working day
As a communications officer, you're a team player. You're working with everyone. You listen to the target group's need for information. You advise on projects and promote other people. It's not usually about you. Maybe that's why people sometimes ask me what a communications officer really does. There's no simple answer to that. It's a very varied job.
As communications officers, we create plans and infrastructure to ensure that the right target group is reached by the right message at the right time. We simplify and explain complex questions. We work with the internet, the intranet and social media. We support the management in communicating the company's goals and strategies. We work to foster dialogue between managers and employees. We write articles and scripts, proofread materials and create presentations and videos. We plan and run events and organise photo shoots or take our own photos. We coordinate the company's media contacts. We support the business in emergencies and when going through changes. And breathe!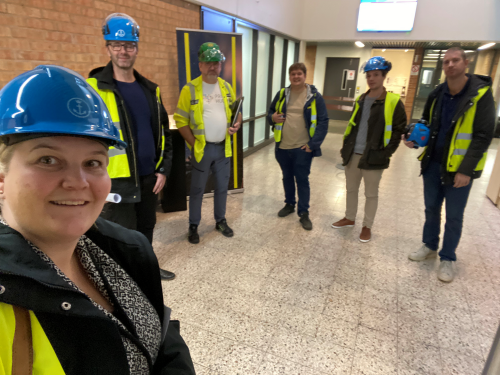 Me and some experts at Iggesunds Bruk.
Why Holmen?
As someone who loves nature and technology, Holmen Iggesund is easy to like. A company that's sustainable in what it says and what it does. A company that looks after its employees and gives back to the local community. A company that every day, every week, year after year is continuing to deliver the best paperboard in the world! Working with brilliant people, people who demand the best. That's where you learn the most. How could I not want to be part of this team?
And if you thought paperboard was just paperboard, I recommend coming to visit us and listening to what our amazing experts have to say about this magical residual product from the forest. P.S. Whatever you do, don't say how much you like our lovely "paper" though! Of course Holmen does make lovely paper too, but that's a different business area.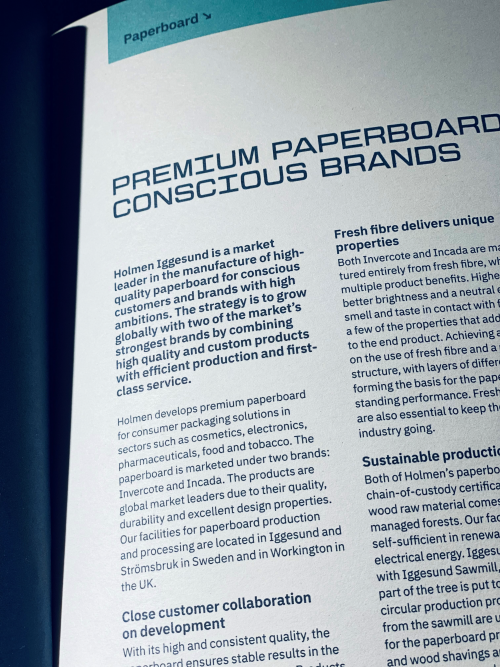 At last
My time as blogger is coming to an end, but it's the start of my career at a workplace full of opportunities. Thank you for reading. Together with my colleagues, I'll now be continuing to work at the heart of communications – in this case building and developing lasting relationships between Holmen Iggesund and our stakeholders. And I'll be seizing the opportunity to recharge with some glorious mountain air and hiking. See you!