Who am I?
I live in Ånäset with my partner and our two dogs. I spend a lot of my free time with my family and my dogs.
I also enjoy travel and being out in nature.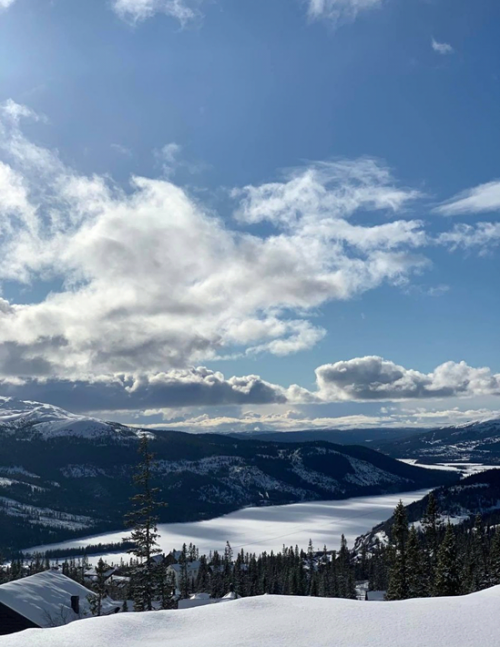 Department/Workplace
I work as a log loader driver in Bygdsiljum. I will soon have been working here a year, but I've been a log loader driver for about three years now.
The job of a log loader driver is to ensure that the sawmill gets the right kind of logs when it needs them.
The second main task is to unload the timber trucks that bring the logs to the mill. It can sometimes be quite a stressful job, but that makes the job more enjoyable, and the days go much faster when you always have something to do.
As log loader drivers, we also sort the wood that comes in to us on the timber trucks. This means placing it in the right pile so we can quickly find it when, for example, the sawmill wants to switch woods.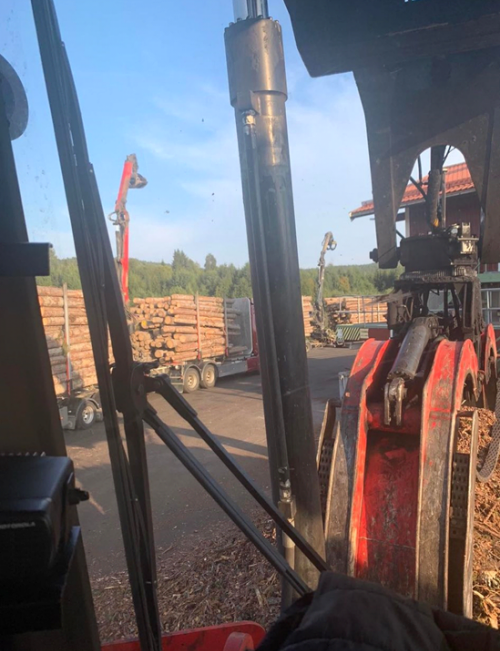 Some might say that my job is quite repetitive, but to be honest there can be something quite nice about that, in a way.
A typical day for me here at Holmen...
I start by getting changed and then I head off to the log loader to perform a safety check and make sure everything looks fine.
Before we start work, my shift colleagues and I usually discuss whether there is anything we need to know about the day and what to do about any absences and so on.
There are often timber trucks waiting to be unloaded before the sawmill has even started running, so it's a case of rolling up your sleeves and getting to work straightaway.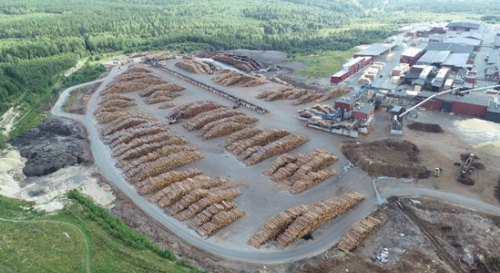 The sawmill is almost always in full swing, with a steady stream of timber trucks wanting to come and drop off logs. So the days really fly by.
Sometimes something in the sawmill needs repairing or fixing, which brings us to a standstill, but then we tend to work on maintaining the loaders and washing and cleaning them.
Why Holmen?
I like Holmen as an employer – they are understanding and I like how good they are at listening to and showing respect for their employees.
I also really love the shift pattern that I work. Because I'm off for a week at a time, I can travel without having to take holiday and it feels like I get more time with my dogs and my family.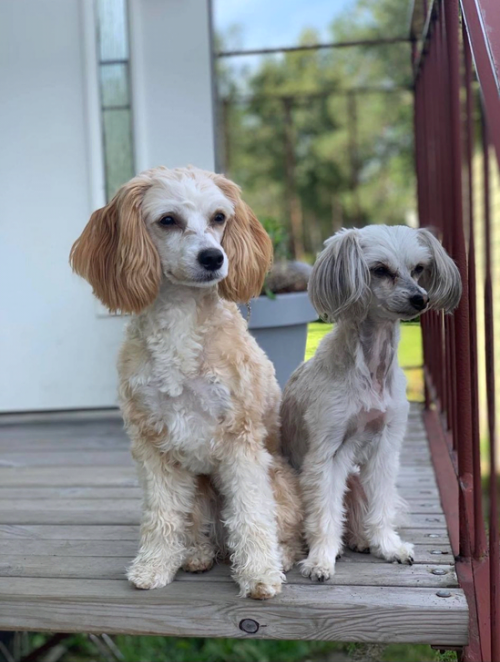 Final word
Thank you for reading my short little blog. I hope everyone has had a great holiday and enjoys an even better autumn and winter.
Take care!