Blog post June 3
I usually say that Energy and Environment is the heart of Braviken. After all, it's the job of the heart to provide the body with oxygenated blood, just as our job is to provide the mill with steam, hot water and compressed air. We also provide water treated to different quality levels, including drinking water, and deal with all the wastewater in our water treatment plant. This means that our work involves some special conditions and challenges. We can't shut down operations in the same way that other parts of the mill can for servicing and maintenance. In many cases, if we stop, that means the mill stops too.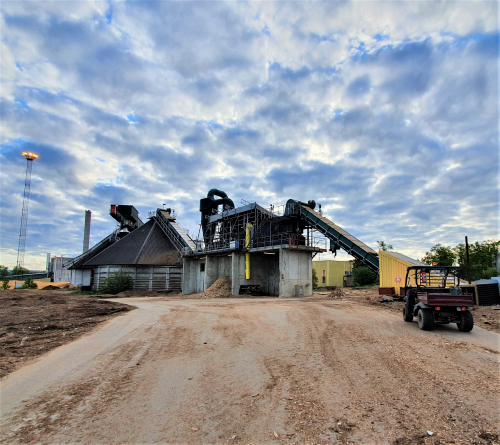 Energy and Environment is the smallest production section in terms of the number of employees but we undoubtedly cover the largest geographical area. The work also demands a very wide range of expertise. I'm really impressed at the skills and experience of our operators, process engineers and technicians. Their expert knowledge means I learn something new about the business every day.
Blog post June 5
The day always starts with a morning meeting in the control room. We start with safety and security. Then we go through how operations have gone and what our plans are for the day. It's an excellent opportunity to get everyone on the same page, pass on information and address any issues. Today we discussed how the maintenance shutdown went on one of our three boilers and what we can do better next time. We decided that we need to have a brief check-in meeting with the maintenance department during the day to sort out some question marks.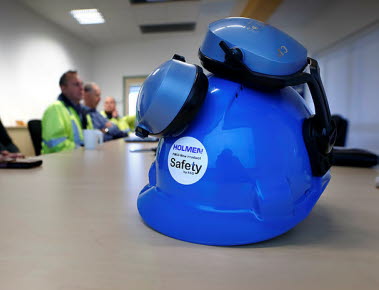 After the meeting I conducted a safety inspection of the fuel handling area with our chief safety officer. This is where the fuel comes in for our solid fuel boiler. The fuel has quite a long route to travel from us tipping it into a chip bin, via a large screen that we call the 'engine' and then via a number of augers, silos and conveyors before it is finally burned. We found a number of improvements which we discussed with the chip driver who was working there.
After lunch I had a short meeting with people from several different departments on the fact that face masks are now in short supply. We discussed how to manage with the face masks we have and when they should be worn to make work as safe as possible. Some of the participants attended the meeting over Teams.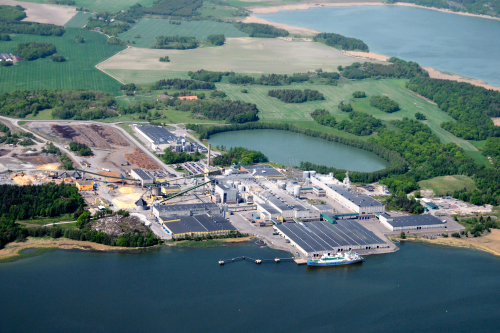 Like many other businesses, we've had to adapt to not always being able to meet face to face. I think Teams meetings have advantages and disadvantages. The advantage, obviously, is that people are able to attend who wouldn't have been able to do so otherwise. It also reduces travel time. The biggest disadvantage, in my view, is that you can't have the spontaneous 'meetings' that often happen before, during and after the official meeting itself.
At the final meeting of the day, I and other members of the section management met to go through the deviations and improvement suggestions that have come in over the past week.
Blog post June 9
I haven't been at Holmen for very long and even during the recruitment process I got the impression that Holmen puts great emphasis on its people. I mean that people who work here enjoy their work, feel respected and have the opportunity to influence their own situation and the company.
After 13 years in different posts at other companies I started as Head of Detailed Planning here at Braviken in August last year. But after just two months a vacancy came up for an Energy and Environment Section Manager. After a conversation with my boss, we decided that I could give it a go for a trial period of several months. I saw it as a major, fun challenge so I said yes.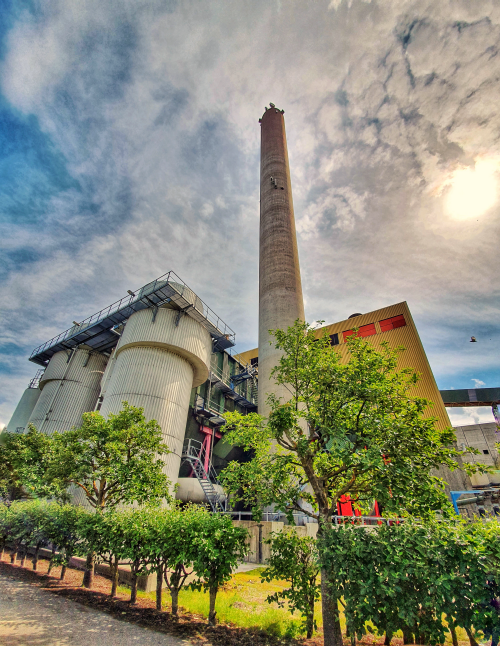 After a while in a temporary post both I and my boss felt the trial period was over and I was employed permanently in the post. I don't regret it at all. The job is full of challenges and together we make little improvements every day.
I think this shows that there is a lot of mobility within Braviken and that they have the courage to give their employees the chance to try out new things.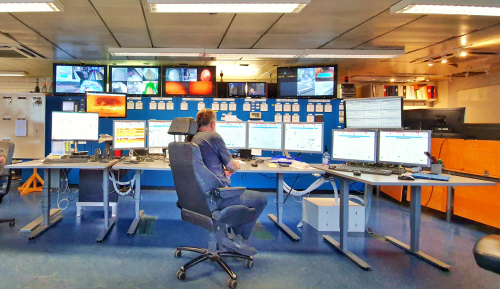 The best thing about my job is the way technology and people work together; the way we solve problems and how we make sure we perform our job despite setbacks that demand a lot of inventiveness and commitment. I can honestly say that I haven't had a single boring day at Holmen yet.
Blog post June 12
This will be my last entry in Holmen's employee blog. I hope I've been able to give a picture of the work that I and my section do. I would like to conclude by wishing everyone a great summer despite all the challenges and restrictions we all face at the moment. Try something new and see the opportunities that the circumstances have to offer!