Who am I?
I was born and raised in Norrköping, and I have ended up staying here, perhaps mostly because this is where my family, friends, horse and two dogs are. I studied logistics at Linköping University, an enjoyable and broad course where engineering, economics and social science intersect.
I spend most of my free time in the stable or up a hunting stand out in the forest, but I rarely say no to a walk, coffee, dinner or a party (before the pandemic).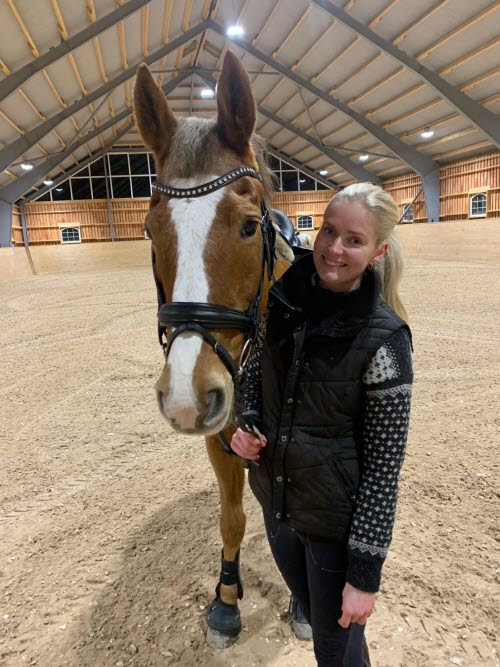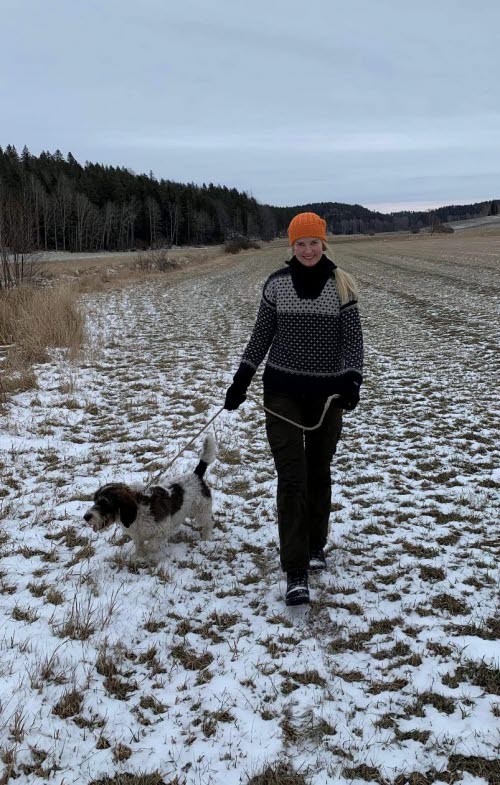 Picture: Me with two of my animals.
My workplace
I'm based in Holmen's regional office in Norrköping, with the waters of lovely Motala Ström right outside my window. In my role as production manager for biofuel, I'm part of the wood department, comprising a total of nine employees, three of whom work with biofuel – one biofuel manager and two production managers. The job of the wood department is to provide the South Region's production facilities with raw material, everything from a range of logs to forest fuels. As a member of the wood department, I get to work with a fantastic team with different backgrounds and experience, all of whom are happy to share their knowledge.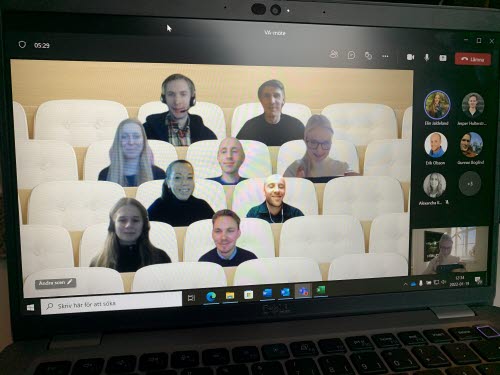 Picture taken during a wood department Teams meeting.
In my role, I'm responsible for the production and delivery of the South Region's biofuel, which means taking responsibility for the whole chain from forwarding and chipping/collection of branches and tree tops, all the way to the end customer, which in our case is mainly heating plants/combined heat and power plants. This involves close collaboration with other departments within Holmen Forest such as production and silviculture, but above all with our contractors who handle the forwarding and transport of the biofuels. At the time of writing, we're in the middle of high season, so we're coordinating large flows from both the forest and the terminal to our customers. The amount of forest fuel that we handle each year here in the South Region is enough to heat between 25 000 and 30 000 homes.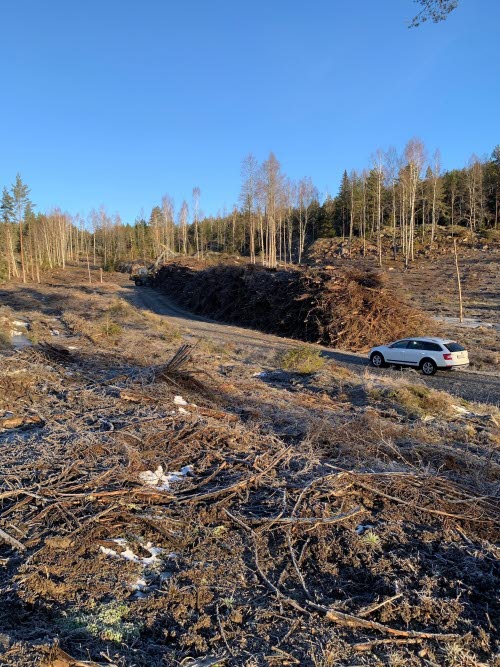 Picture: A pile of branches and tree tops – one of the fuel types that we deal with.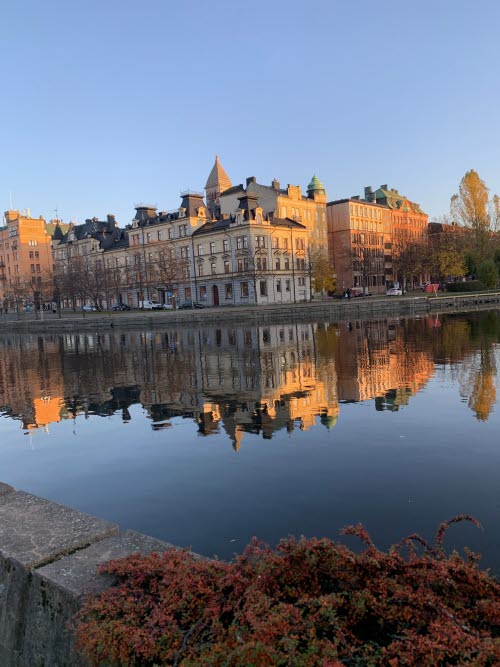 Picture taken on a lunchtime walk around Motala Ström.
A working day
Monday usually starts with a department meeting, where we go through the situation at the production plants and get a chance to update each other on the coming week. In addition to the meeting with the whole wood department, the biofuel team also has a joint planning meeting where we follow up the previous week's deliveries and plan for the coming week's. To successfully meet demand from our customers, good collaboration with our contractors is essential, which is why I'm out in the field with them at least once a week.
One factor that affects the nature of my working week is the weather – changes in the weather and ground thawing require extra planning and flexibility to make sure we're in the right place at the right time. Of course this applies to both forwarding and chipping/collection, with large vehicles and machines having to navigate the terrain and our forest roads.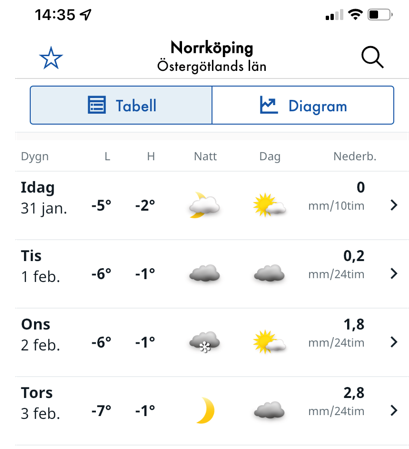 Picture: In high season, the weather forecast is my best friend. This one indicates temperatures below freezing, which means large orders from customers and a good surface on the forest roads, very promising!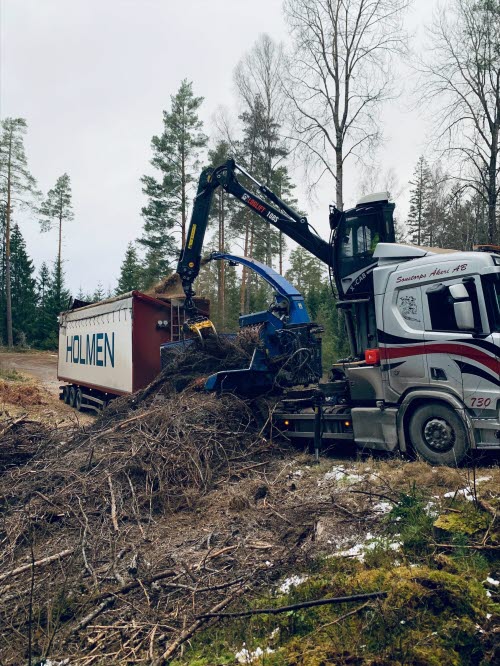 Picture: Wood chipping operation. The new Holmen logo looks great on the trailer!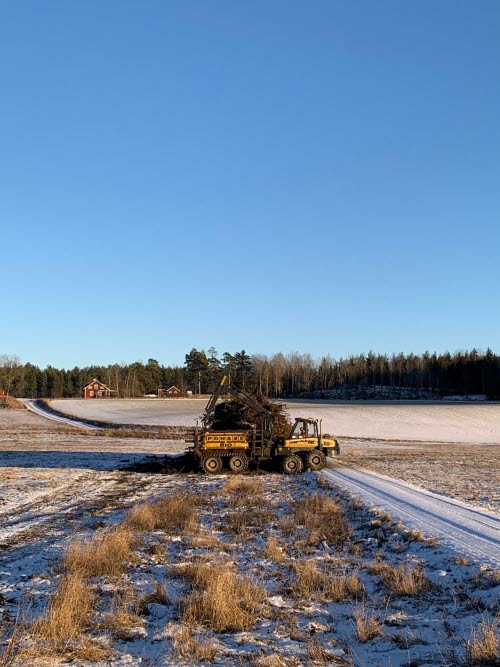 Picture: A lovely winter's day out in the field with one of our forwarders.
As production manager for biofuel, no two days are the same and, since I began this job, I've been able to focus on things that are not just specific to my role, but also help me to develop my forestry knowledge. I've got to shadow many of my skilled colleagues in different roles to learn more about our raw material.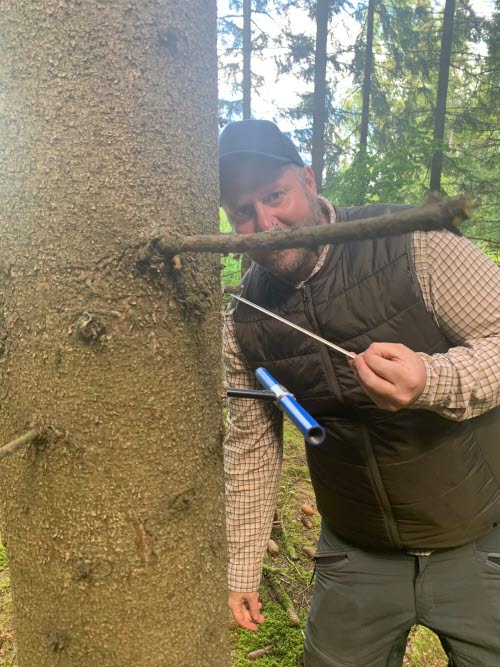 Picture: A day out in the field with Kristoffer Vestergård, wood buyer at Holmen Forest. A day when I learned all about how we measure and classify forest.
Why Holmen?
Holmen is a large enterprise, but to me it feels like a small company with a family atmosphere and sound values, not to mention a focus on people and employees. Holmen encourages development and there are many doors to open within the company. I'm a good example of the emphasis on internal mobility, as I began my Holmen journey as part of Holmen Paper's sales and marketing department, before taking up an opportunity to work in the Forest business area.
That's all from me!
I really enjoyed this chance to explain a little more about how we work with biofuel here in Holmen Forest's South Region and I hope I've been able to give you greater insight into our operation. For me, it all began with a keen interest in the forest. It took some courage to apply for a job in an area that was relatively alien to me, but I ended up with an incredibly enjoyable position as production manager for biofuel at Holmen Forest. That's all from me!