My workplace is the planing mill
The planing mill is where we process planks into joists or decking. We try to keep up a good flow that maintains excellent quality, while at the same time producing as much as possible. We're quite the specialists in joists here. When the planing mill is operating, it's almost always joists that we're making.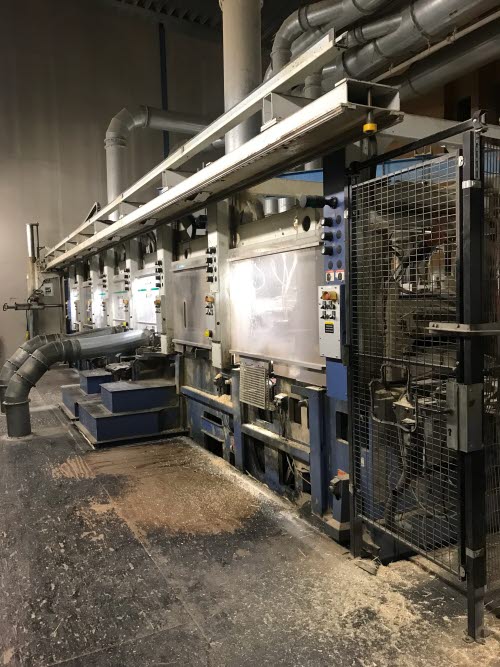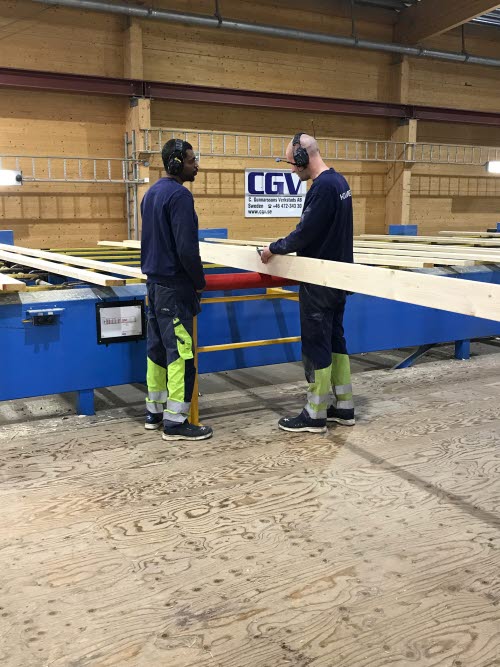 We work a K2 shift pattern, which has a morning shift between 06:00 and 15:30, and an afternoon shift between 15:20 and 00:50. Then every three weeks we work from 06:00 till 18:30 at the weekend. The days are long but it's nice to have a little more free time in between.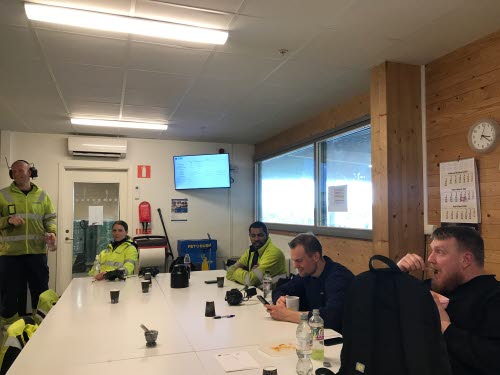 A working day
I begin my day by heading to the break room to grab a coffee and put my lunchbox away. I also tell everyone where they need to be. We run a bit of a rotation system on each shift. Then I go up to Holken, which is our office/control room, where I have a handover with the morning shift. We talk about how their day has gone, and whether they've had any problems. Next, I go through my emails and if there are any hours to verify in pro mark (our Workforce Management system), I do that. I look at what production runs we have planned, and if any preparations are needed beforehand, I sort them out.
Then I try to fit in a quick tour of the building to see and hear how things are going – whether something sounds odd or looks wrong. I might then have to write up a work order or call maintenance to come and fix the fault, assuming that we can't deal with it ourselves.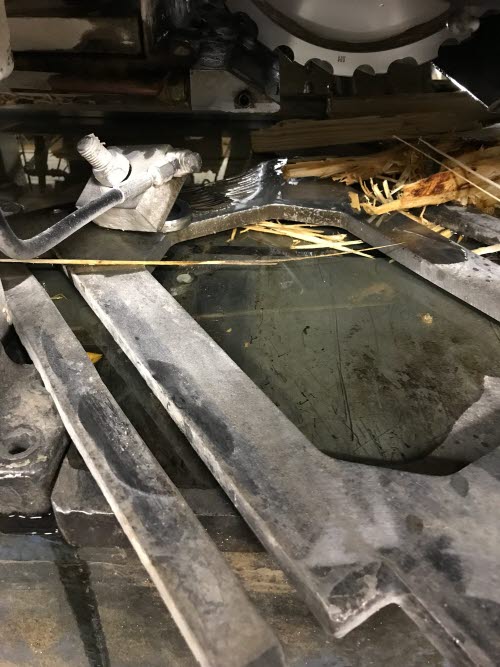 Being a team leader is like being a spider in the middle of a web, and if something happens you have to make sure you resolve it, so production can continue.
Why I work at Holmen
My family has a long history with Holmen. My great grandfather worked at the mill in Hallstavik and my grandfather worked on the log barges serving Hallsta. Then they moved to Norrköping and grandfather joined the factory in town, before later moving out to Braviken Paper Mill. Many of my colleagues at my first job had worked at the mill when it was in town, and they all talked about how good Holmen was as an employer. So it seemed to make sense to apply for a job when Holmen decided to open a new sawmill. I love my job and feel that I have a secure future here.