First a bit about me
I was born and grew up in Hudiksvall, about 10 km from Iggesund. In 2017 I graduated as an engineer specialising in energy technology from Umeå University, after which I and my partner, like so many others, chose to move back home to Hudiksvall.
I've recently had my 30th birthday and I've been working as a process engineer at Holmen Iggesund for about six months. In the blog, I'll be talking about how, as a young, new employee, I am entrusted with dealing with everything from process optimisation issues to strategic pilot studies.
My department
I work in the pulp mill, which we often just call "pulp". I and my closest colleagues in Process and Environment are a relatively small team consisting of three process engineers, two environmental engineers and one energy engineer. Briefly, we work to make sure that the pulp is produced resource efficiently, based on requirements set for quality and sustainability. Our team is also responsible for internal and external reporting of statistics on energy, emissions and use of chemicals and water. Out of these, I am responsible for reporting CO2 emissions, NOX emissions, energy consumption and use of sustainable fuels. Otherwise, I mainly focus on the efficiency of the pulp mill's energy and chemicals recycling cycles, in other words not where the pulp itself is produced but the processes that together form the cycles that supply the pulp and paperboard mill with energy and chemicals. The heart of this is the recovery boiler, which you can see in the background here.
A day at work, what my working day looks like
So what do I really do? I hear you ask. What does my day look like?
Like most people, my days can be very different. But if the weather allows (and I have the energy) I like cycling to work.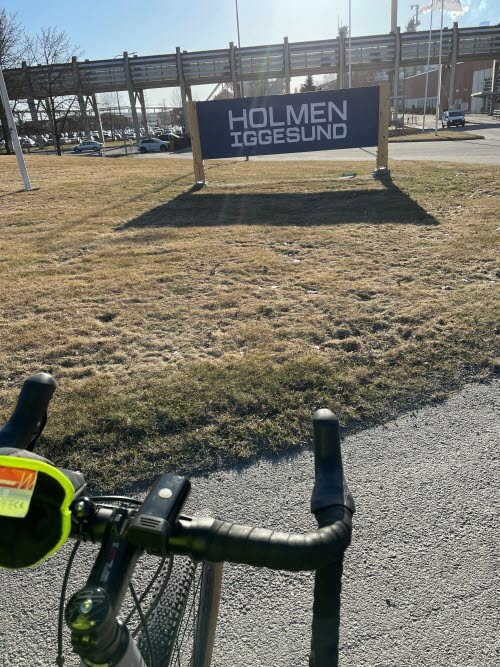 Once I've arrived, I look over the production at the factory. This is to check whether there are any disruptions that will affect my planning. If all is well, I carry on with my daily tasks. This might be planning for meetings or contacting colleagues, consultants and suppliers to find out about technical conditions or process statistics.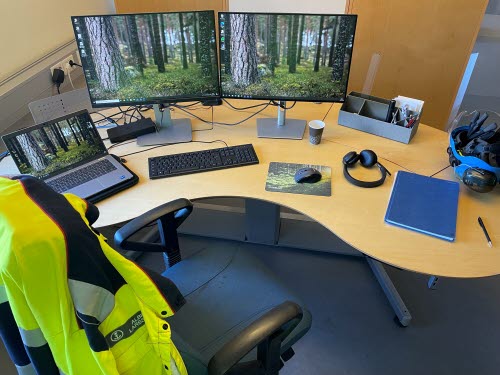 Actual examples of what I did last week: On Monday I looked at the connections and measuring sections in the feed water pipelines for an external contractor who is going to calibrate the flow meters. On Tuesday I was in a working group put together to reduce Holmen Iggesund's CO2 emissions.
On Wednesday, as the project manager, I held a meeting with the project management team to determine the status of the project and raise points on which decisions had to be made. The project is a strategic pilot study to survey overarching factors affecting Holmen Iggesund's steam supply over the next ten years. For this, I have a project team looking into the lifetime of technology, current and future emission criteria and production scenarios.
What do I like about working at Holmen and my workplace?
My job gives me variety and flexibility and I value that such a lot. From reading my examples of the actual things I do, you can see that I switch between working by myself and working in teams, analysing details, project managing and dealing with overarching questions.
I enjoy a lot of flexibility because I have non-regulated working hours and I am also able to do some of my work from home. This means I have a lot of freedom to structure my week in a way that fits in with my work duties and my life.
Security and stability are also things I value a great deal in these worrying times, as do many other people, I'm sure. In my relatively short time at Holmen Iggesund, I can say that the company offers this, because we are at the forefront of a huge, future-focused, industry that is constantly growing.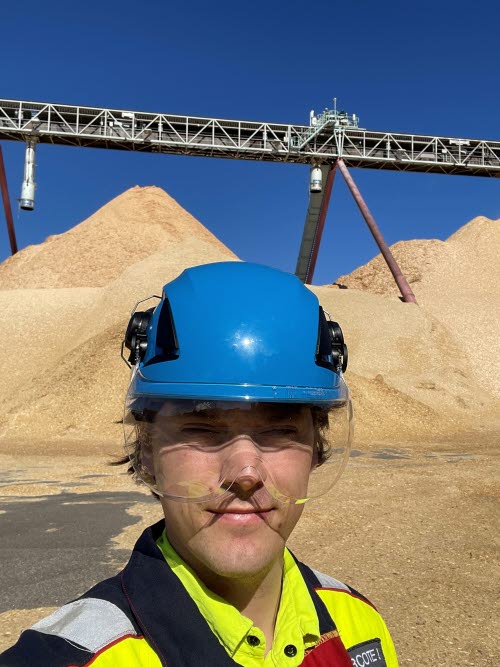 That's all from me
Thank you for stopping by and reading my blog! This was harder than I thought it would be, but I hope I've still managed to give you a bit more insight into the work that I and my colleagues do at Holmen Iggesund. If you want to know more, just get in touch.