Blog post March 9
So what's an IT maintenance manager? As a maintenance manager, you are responsible for central IT systems. In my case this is a business system called IFS Applications, which Holmen uses to manage stock, purchasing, maintenance and projects. We have about 2,800 active users in the system, which is more than 90 per cent of Holmen's employees.
My role involves making sure we have a functioning IT solution, in other words that at Holmen we know which processes we use the system for and how we work in the system.
I have to make sure we are constantly able to improve our working processes through support from the business system, and we do this via a network of contacts that runs from maintenance to end users. This enables us to pick up any problems that end users have as well as new opportunities.
My role also includes ensuring we have a functioning support organisation so that we can troubleshoot and resolve any problems that arise, not just as a short-term fix but with a long-term solution.
We have relatively recently launched a project to upgrade IFS, for which I am IT project manager. This type of project takes about a year from start-up to deployment and involves wrangling a lot of people and lots of activities.
I'll have more to say about that in my next posts.
Blog post March 12
Today I thought you might like to join me on a day at work. As I said in my first post, we've recently started a project to upgrade the IFS business system to the latest version. A lot of my time goes into dealing with this project at the moment.
Holmen currently runs an older version of IFS and this upgrade will be a major leap forward in terms of technology. You could compare it to what it was like when the first iPhone hit the market. It's like going from a time when a smartphone wasn't the mobile phone standard. I remember back then buying a phone that could play MP3 files. There was no such thing as Spotify.
Upgrading a business system is more complicated, and more fun, than you might think. This project has a planned lead time of one year from the start of the project in January 2020 to deployment in January 2021 for end users. You might wonder why it takes such a long time. Because we're conducting a major technological upgrade, we need to make sure everything is working the way it should, that IFS is able to communicate with other central IT systems, that we still have the support we expect in our working processes and especially that all employees receive training on the changes going on.
Today we had a workshop in Maintenance together with staff from IFS, Holmen IT, maintenance staff from all the mills, Braviken, Iggesund, Hallsta, Workington and others. In the workshops we went through changes to the business system regarding the processes that the maintenance staff use. It's important that we identify all the changes that have been made to the system between the versions, so we know how to work in the system and what support the system provides for our work day to day.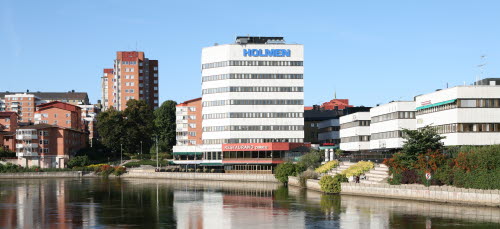 Blog post March 13
Today Holmen employees were supposed to be continuing their work, but with a virus circulating we had to drastically change our agenda. No-one can have missed the spread of the coronavirus, which is also affecting us here at Holmen. As a precautionary measure, we decided yesterday that all face-to-face meetings between different locations and with external personnel would be moved online. The advantage of working with IT systems is that remote working isn't a problem. The online collaboration tools available for sharing images and audio work really well for us.
To top it all off, my youngest son has got chicken pox so if it isn't one virus it's another. This means that I'm working from home anyway at this precise moment.
OK what have I done today? The day started with an e-training course on safety at our mills. This is essential for all personnel, internal and external, who need to enter the area. Thank you Holmen for thinking about health and safety! (and I was able to eat breakfast at the same time).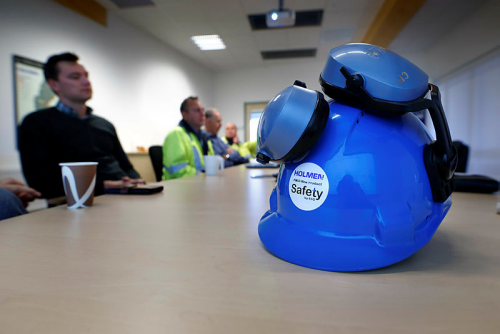 After that, I had an online meeting with IFS and those responsible for Holmen's purchasing process. We went through an IFS module that enables suppliers to see and confirm purchase orders, etc. It's important for us at Holmen to understand how the module works, what you can do in it and how we configure the necessary data. Another advantage of taking this online was that I could record the whole meeting. Now we can go back and take a second look at details that were demonstrated to us. Quite a smart way of taking meeting notes.
At lunchtime the sick child's mum took over the childcare and I went into the office in Norrköping. After that I got to start drilling down into how permissions and different roles need to be handled in the upgraded system. The right people need to be able to do the right things. No more, no less.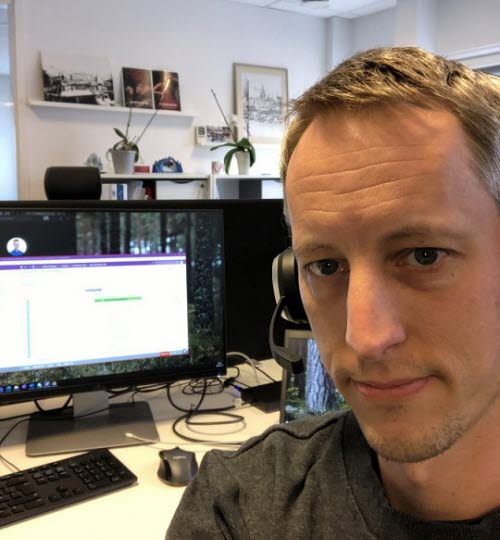 The day ended with an online meeting with representatives of all the mills that work in the IFS project module. We went through parts of these modules that won't be used in our solution so we don't present that information to end users. This will make the system more user-friendly.
And then I've been trying to write this blog, of course.
Back soon.
Blog post March 20
Hello to everyone who is ill, everyone working from home and everyone who is able to go in to work. Today will be my last post on Holmen's blog and next week you'll get to see what someone else at Holmen does at work.
This time has been a bit overwhelming considering all the changes we've had to put in place fast due to the outbreak of the virus. Holmen has acted quickly in line with the recommendations and you can see the difference. Many colleagues are working from home, as I have done in the past week. And I know that more people than me will appreciate Holmen being able to offer flexibility when it's needed, even in 'normal' situations.
What I appreciate about Holmen is that you can see that we look after our employees. At least here at Holmen IT, we've had constant check-ins with our immediate superiors to make sure no-one is overburdened. My previous experience as a consultant in the IT sector is that it's very easy to suffer from stress if your workload is too high.
Another thing I appreciate is Holmen's attitude to fitness activities. We are encouraged to keep fit and Holmen sponsors many local sporting events such as running. As a hobby runner, I'll definitely be signing up for the local races in Norrköping that Holmen sponsors in the future, once the COVID crisis is over. At the moment we have to make do with virtual runs. A virtual run is when you run on your own and record your time via an app or a GPS watch. You then share the results with others on the internet. Usually there isn't a winner but it's more fun to run on your own when several people are doing it with you, even if you're not physically in the same place.
The last thing, which was crucial to me choosing to apply to work at Holmen is that living in Norrköping, the job is on my doorstep and Holmen runs 'summer hours', i.e. 7-hour working days during the summer. For me it was important to go from the tough pace of consultancy with lots of travel, to a permanent base with a better work-life balance. That's something I really find that Holmen helps to deliver.
Thank you for reading😊
Now I need to prepare material for the project management group meeting next week...