Who am I?
I spend my free time in the garden, where I grow food for my family.
I've spent hours reducing the size of the lawn and increasing the number of beds.
And right now, I'm dedicating an awful lot of time to bringing on my seedlings.
But time with my family is also precious to me.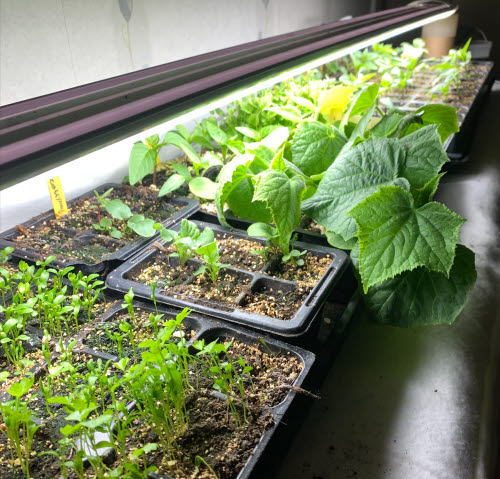 I joined Holmen a little over a year ago, with no background in forestry. I worked in the steel industry as an overhead crane operator before I applied to Holmen to become a forest machine operator. It has been an incredibly educational and very enjoyable year. I look forward to continuing to learn!
My workplace
I work at Holmen Forest, South Region, in one of our own machine teams as a forwarder driver. We have a total of three teams in the South Region.
The Östergötland team mostly does thinning, while the Sörmland team and the Kolmården team do the harvesting.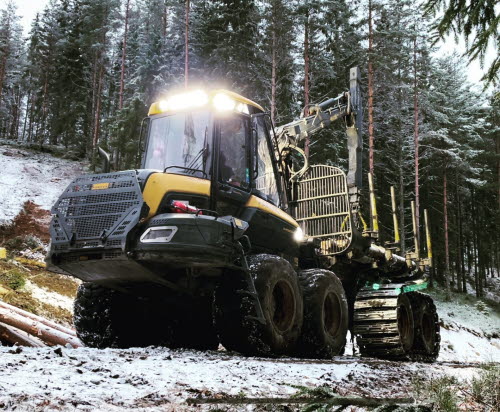 A working day
We work two shifts, with one week on mornings and one week on afternoons,
which means that we have slightly different starts to the day depending on what shift we're working. At the shift changeover we have a joint hand-off briefing, when we also refuel and lubricate the machine.

This week I'm working mornings and I begin my day by starting up the machine and making sure everything is functioning, before I head out to fetch timber from the forest.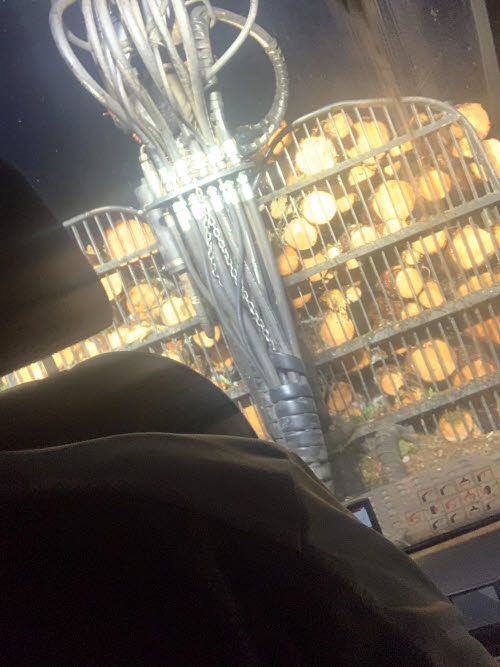 We have quite a range to keep track of, but it's made easier by the harvester driver, who colour tags and stacks the harvested trees in order according to species and quality. Quality is something we work on all the way to ensure the best end product. This means that as forest machine operators, we weed out wood that isn't good quality, starting before the tree is felled and continuing until we place it at the roadside.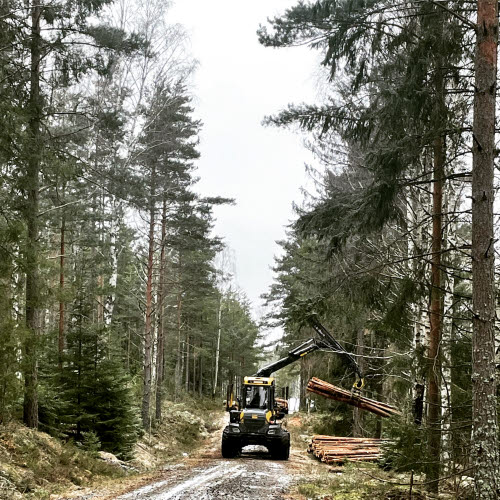 By the end of the week we were done with this operational area, so it was time to pack everything away, hook up our cabin (a portable dining room and small workshop) and head to the next site. This time, we aren't going very far so we're moving the machine ourselves, otherwise we'd have to get help from a truck with a trailer.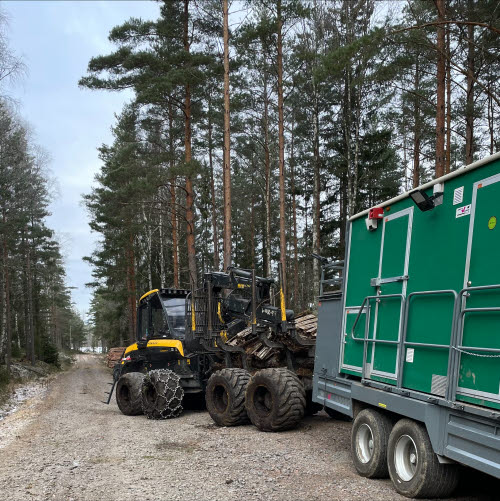 It's a fun job that requires good planning skills and you have to make quick decisions while keeping up the pace. It also requires a strong sense of responsibility and respect for the forest and its importance to the environment.

Sometimes all of us in the Own Teams unit get together for meetings, and this week we had a quarterly meeting to talk about how things are going and any improvements we can make. As I was writing in the staff blog this week, we seized the opportunity to take a group photo.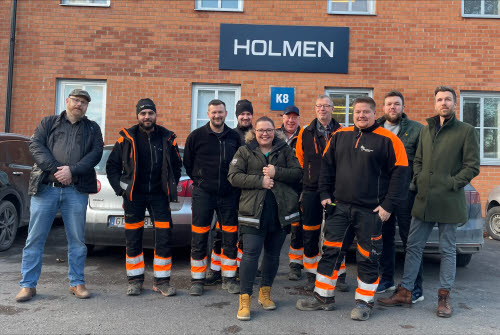 Why Holmen?
Because at Holmen, the individual is seen, appreciated and encouraged. While I didn't have a background in forestry, this career choice has given me managers who believe in me, and enable me to learn and develop. But it has also given me wonderful colleagues who are open to sharing their knowledge, and we help each other so that the whole team can succeed. I think a good atmosphere, where you can be yourself and be appreciated for who you are, is important, and that's something I think we have here in Own Teams.

Holmen is a large employer, which provides security, but it's also small enough for you to be seen, appreciated and allowed to influence your working life. When I applied to Holmen, I read a lot about Holmen's work on gender equality and inclusion. It's clear to me that we are actively working on this, and will continue to do so.

Our core values here at Holmen are courage, commitment and responsibility, and these words really do course through the veins of Holmen.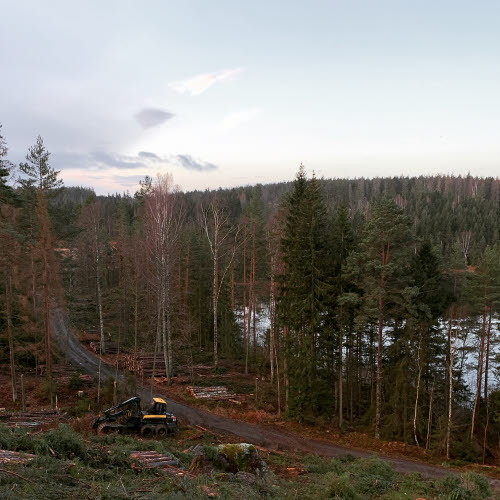 Conclusion
That was the end of my week. Thank you so much for joining me! It's hard to include everything I do, as no two days are the same. But it's great to have been able to tell you a bit about my work as a forest machine operator. Hope you have a fantastic 2023. That's all from me!