Braviken Sawmill is one of the largest and most modern sawmills in Scandinavia. On 28 August and 4 September, the sawmill marked its tenth anniversary by inviting all staff and their families to celebrate at the mill.
The family days at Braviken Sawmill were especially welcome as the COVID-19 pandemic put a stop to all celebrations in the actual anniversary year, 2021. The celebration event involved guided tours and plenty of activities appreciated by adults and children alike. Footballers from IFK Norrköping, sponsored by Holmen, were also in attendance, much to visitors' delight.
"Our staff are our most important resource. Obviously we were going to celebrate our tenth anniversary with them and their families and it was a brilliant event," says mill manager Erik Fälldin.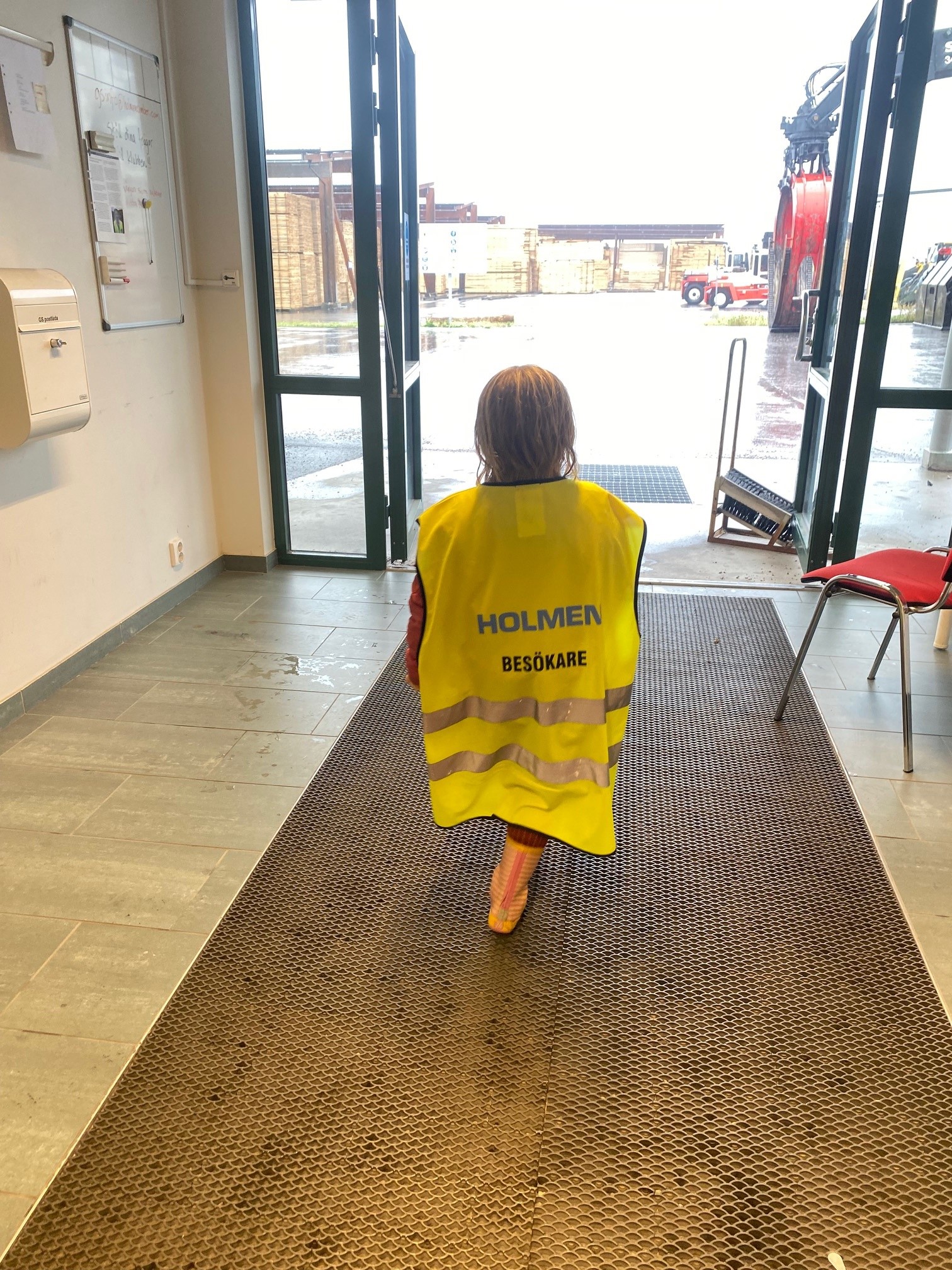 Erik Fälldin took up the post of running Braviken Sawmill at the start of the year, after three years in the same role at the sister sawmill in Linghem. Erik has high ambitions for the sawmill. When Braviken was built, there was talk of producing 700 000 m3 a year. Today production has hit 550 000 m3 – and is well on the way towards more!
"Securing supplies of raw materials and developing production by means of efficient maintenance, a sound investment plan and improving working methods mean I'm convinced we'll get production up to our target volumes," says Erik.
Interest in building in wood is growing all the time and Holmen Wood Products is playing an increasingly important role in the sustainable business model of the Holmen Group, with the sawmills as the hub around which everything else revolves.
What role does Braviken Sawmill play in societal development?
"We play an important role and are striving to be a world-class sawmill. We will achieve this goal thanks to higher volumes, good use of resources, the right products and employees who enjoy their work and perform well. Some minor investments and expanded production times will put us on track to become the biggest in Sweden, playing an even greater role in the green transition, of which climate-smart wood construction is a key component."