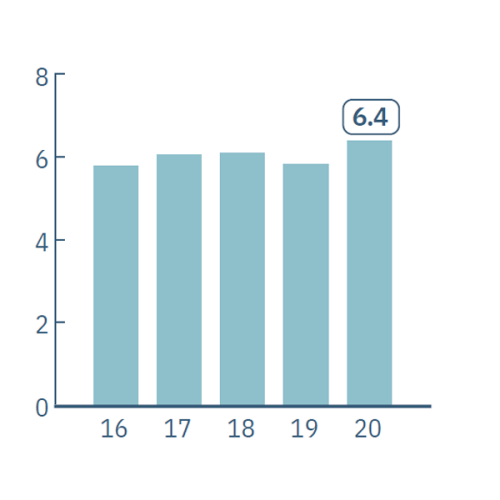 Climate benefit, million tonnes CO2e
We will contribute positively to the climate through higher growth in our forests, products that replace fossil-based alternatives and reductions in the fossil emissions along our value chain. Furthermore, expanding wind power will play its part in the transition to a fossil-free energy system in Europe.
In 2020, Holmen's operations helped to generate a climate benefit of over 6 million tonnes of CO2e, with positive contributions from all the business areas. For further information, see page 30.