Giving customers a world-class delivery is about so much more than producing a superior quality paper. Just as important is the ability to deliver each order to the right place, at the right time and in a sustainable way. Optimum transport planning essentially boils down to balancing market demand against your own production capacity.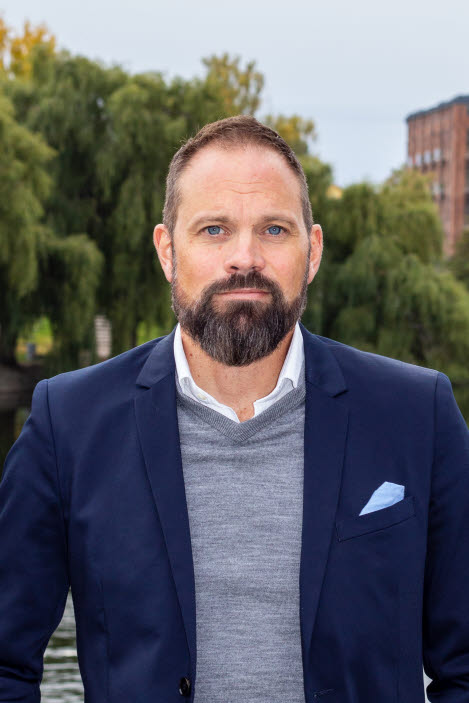 "The key lies in finding solutions that are as cost-effective, precise and sustainable as possible without compromising on quality," says Andreas Moback, the business area's Operations and Logistics Director.
The collaboration with the Austrian transport company LKW WALTER began in the early 1990s and has grown over the years. One factor that has constantly reinforced the relationship is the shared emphasis on sustainability. LKW WALTER has been issuing its sustainability certificate since 2017.
Last year, Holmen Paper's logistics planning using intermodal transport (different methods, usually a combination of rail, road and sea) helped to save 2 906 022 kg CO2* compared with transporting the cargo all the way by road. This work is now being recognised with LKW WALTER's sustainability certificate.
When procuring transport services, the issue of sustainability is becoming more important with each year, and Holmen Paper's deliveries look very different today compared with a decade or so ago. The focus then was on large volumes of newsprint.
"Overall, logistics are more complex these days. Expectations are much higher, so we have to try and find the perfect balance between flexibility, efficiency and sustainability," says Andreas Moback.
The majority of shipments from the mills go via terminals in Europe, from where the customers receive their orders. To minimise the impact on the climate, Holmen Paper uses shipping as much as possible. Combinations of rail, sea and road transport are also employed where available.
When it comes to unavoidable road transport, Holmen has gone to great lengths to reduce its environmental footprint.
"For our domestic deliveries by trailer, we set high standards concerning CO2 emissions and environmental classification when procuring the services of a haulier. We have so far achieved a level of around 70 per cent fossil-free fuel for this type of delivery. The target is 100 per cent, which we hope to reach by 2025," concludes Andreas Moback.
* Applies to deliveries by LKW WALTER.