Various kinds of residual products arise in the manufacture of Holmen's products. Holmen endeavours to minimise its quantity of waste and residual products and to recycle the highest proportion possible. The majority is recycled or sent for energy recovery, but waste is also turned into new products, such as material for making hard surfaces at mills and sawmills.
This has been done at Braviken Paper Mill and Braviken Sawmill and Iggesund Mill is now following suit. The company Econova is responsible for developing methods that enable surfaces to be made mainly from recycled materials.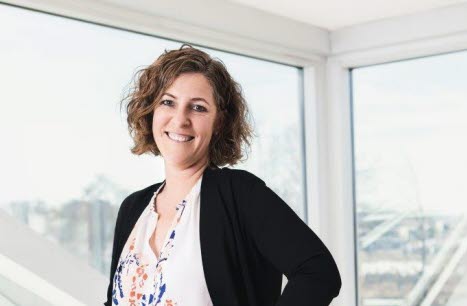 "Naturally it's really satisfying to give waste materials a new lease of life instead of them going to landfill," says Jeanette Tretten, President and CEO of Econova, and former head of communications at Holmen Skog. "It's particularly gratifying to be able to partner with Holmen, who are working on recycling in every respect. We both have sustainability ambitions in common!"
The hardstanding at Iggesund Mill is made from recycled ash from the biofuel boiler and will be used for drying water treatment sludge, and fibre sludge, a by- product from paperboard production. The method is called ECA, Econova's Cement-stabilised Ash, which means that ash and bottom ash is recycled and replaces construction materials such as concrete and asphalt. Niklas Paulsson, project manager at Iggesund Mill is delighted:
"This hard surface means we can deal with residual products such as fibre sludge much more efficiently than before. The new surface also means lower fuel consumption for our machinery and an improved working environment as there's less dust and smoother surfaces for drivers to work on.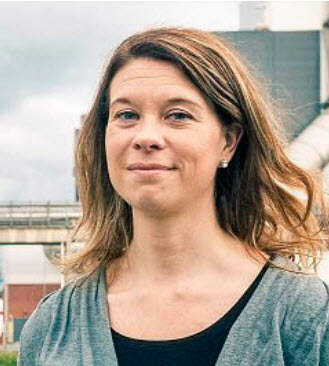 "The whole concept fits very well with our environmental strategy of being able to use our waste for new products. Another example of this is the sludge from the water treatment process that we are now planning to dry on the new surface and then use as fuel in our biofuel boiler," says Anna Mårtensson, environmental manager at Iggesund Mill.
An additional hard surface covering 36 500 m² is almost ready for use at the Braviken co-location. The first stage is already complete and the remainder will be ready in the autumn. The surface is beside the railway line where logs come into the sawmill and paper mill. A slightly different method is used here, with waste concrete instead of ash.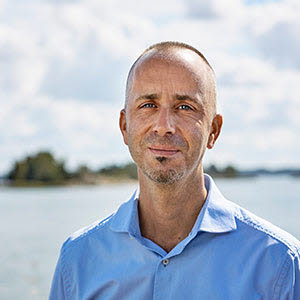 "The main aim is to improve safety and efficiency when loading and unloading incoming and outgoing raw materials," says Mattias Brodén, head of business development at Braviken Paper Mill. "But we'll also be using the surface to store fuel, such as bark."
The ECA surface has been in use at Braviken Sawmill for a long time now. It is used as hardstanding for incoming logs and by the tent where treated wood is stored.
Braviken paper before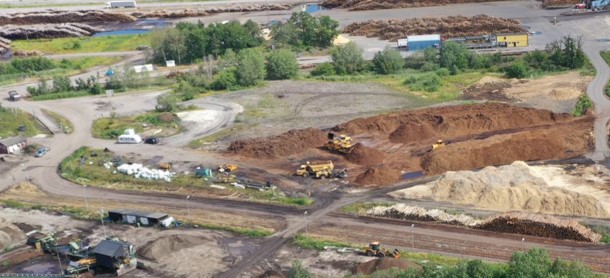 Braviken paper mill after