Mattias Brodén, head of the development & logistics department at Holmen Paper Braviken, has led the commended health and safety work focusing on sober driving.
"It's fantastic to see the success we've had. Above all, our zero tolerance generates major safety gains here at the mill, but of course it's a bonus to know that fewer and fewer drivers are choosing to drink alcohol en route to us. It's basically not worth the risk, because we really do test everyone," explains Mattias.
The work has produced excellent results, with the number of inebriated drivers. down by half since the checks were introduced. In 2016, the year of the first breathalyser tests, 26 drivers failed. The next year, 22 were in the red. In 2018 there were 20 fails and by 2019 the figure was down to 12. That is not even half as many as four years ago. So far this year, the number is up to three, but since the coronavirus pandemic hit, no tests have been conducted for safety reasons.
Since the very beginning, the work on breathalysing incoming drivers has been backed up by contractual agreements with customers and hauliers. The police, the Swedish Transport Administration, and now also IQ, are examples of external actors with a very positive view of Holmen's initiatives on road safety and social responsibility.
Anders Wiman, project manager of the NYKTRA project, a joint road safety venture by the Swedish Transport Administration and the Swedish Police Authority, describes the job that Mattias and his colleagues have done as a shining example of how road safety improves when people work together.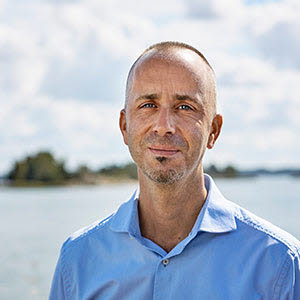 "The simplicity, clarity and the fact that the same rules apply equally to everyone are some of the factors that make Braviken's anti-drink driving work so successful. If we had more actors following Holmen Paper's lead, we would quickly reduce the opportunities to drive under the influence in society, which in turn would reduce the risk of accidents. Although the main focus is on their own working environment, they have also helped to improve road safety more widely in their local area. We see Braviken as a superb role model and proof that a great deal can be achieved by relatively simple means," says Anders Wiman.
The formal celebrations will take place in the autumn, when IQ will be presenting its award – an honour that Mattias is naturally pleased to accept.
"We really didn't do this to get an award, but of course it feels wonderful to receive this recognition. I know we've inspired others to do the same thing. Major international corporations and a number of industrial companies around here have introduced similar control systems to ours, which makes me both pleased and proud. The best thing of all is that our internal safety work can be of benefit to so many others out there. And even save lives."