In some of the Swedish regions where we are present we have been able to provide high quality face masks, glasses and protective clothing to the health care system. The equipment holds a high safety standard as it is normally used for various maintenance work at our mills.
"These days, it is extremely important that we all contribute to combat this crisis," says Helena, HR Holmen "When delivering the safety equipment to different health care units across the country we have made sure to show our appreciation for everything our health care workers do for the society," she continues.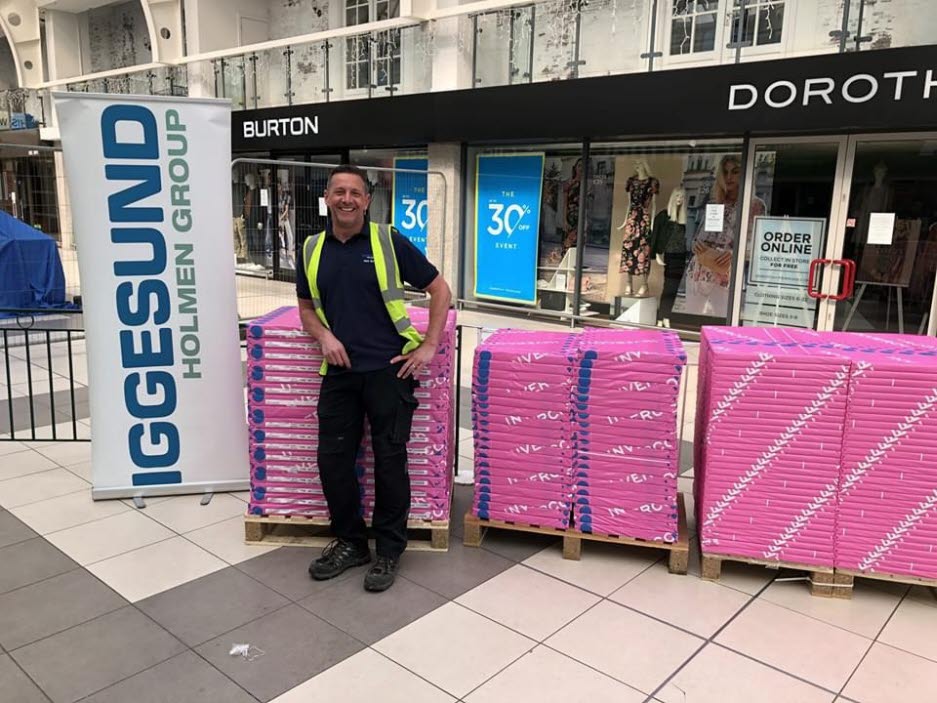 More examples of the Holmen Group's support:
Providing children in Sweden and the UK with drawing paper to maintain their creativeness while spending time at home.
Continuing to support local sports clubs and cultural organizations in times when most games and activities have been cancelled or postponed.
Arranging an outdoor music performance tour with other local companies where we are visiting nursing homes for isolated old people. Our guest houses are also providing snacks and pastries for these occasions.
We are impressed by the way people and organizations have come together to cope with this crisis, and the Holmen Group will continue to do what we can to support the society during these challenging times.