It all started when Emma Örtlund, who has an intellectual disability, got in touch with the Glada Hudik Theatre founder Pär Johansson. She asked him for help in fulfilling her dream of becoming a model.
In the movie Catwalk, we follow the long journey led by Pär Johansson, where Emma and a few other disabled persons go from rehearsals and preparations in Hudiksvall in Sweden to being in the eye of New York's fashion world. The Glada Hudik Theatre describes the film as "a manifestation for a Sweden and a future where everyone gets to dream, where everyone is of equal value".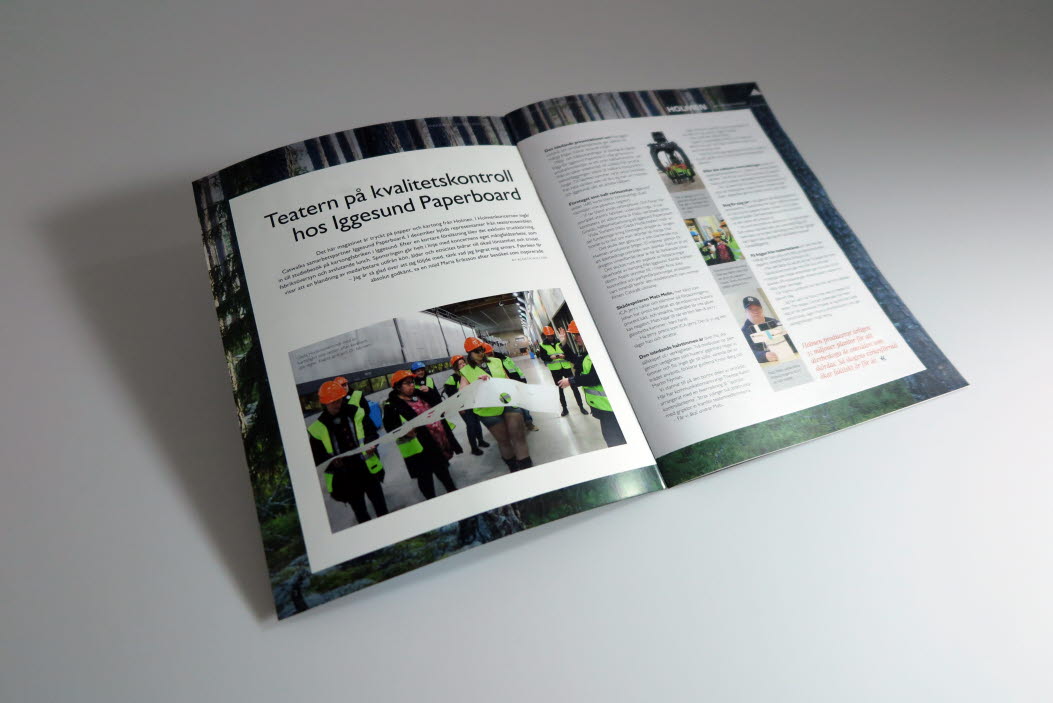 To give this message even more attention, a magazine has been produced, based on the film's content. The Holmen companies Iggesund Paperboard and Holmen Paper have sponsored the magazine with paperboard for the cover and paper for the insert respectively.
A long partnership Glada Hudik Theatre
"We've had a long partnership with the Glada Hudik Theatre, so it was quite natural for us to contribute to this important project," says Therese Rahm, Head of Communications at Iggesund Paperboard, based in Iggesund, close to Hudiksvall.
Iggesund Paperboard is working in different ways to strengthen local sports clubs and cultural life in the area, she says.
"We want Hudiksvall and its surroundings to remain viable and attractive. And the Glada Hudik Theatre's focus on increased diversity is something we fully sympathize with – and we feel we have a lot to learn from them."
The sponsorship is fully in line with the Holmen Group's diversity work, which shows that a mix of employees based on gender, age and ethnicity contributes to increased profitability and job satisfaction. Therefore, there were no doubts within the sister company Holmen Paper when asked to join the sponsorship.
A diversified staff is a prerequisite
"Diversity is important from several perspectives. At Holmen Paper we produce and sell paper products to everyone in the community. To be able to run an efficient business and make the right decisions, a diversified staff is a prerequisite. We want our employees to also represent minority groups, not only the majority groups in society That is why we think the collaboration with the Glada Hudik Theater is very important and interesting", says Milla Skoog, HR Specialist at Holmen Paper.
About the movie and the magazine
The movie "Catwalk – from Glada Hudik to New York" will be shown at cinemas in Sweden as from January 31, 2020.
The magazine about the film project is printed in 74,000 copies and part of the edition was distributed to households in and around Hudiksvall at the end of January. The cover is printed on Invercote Creato 240 g and the insert on Holmen VIEW Matt 60 g.