At the moment I am blogging for Holmen's employee blog in social media. All posts will be published here.
January 15
Working with Holmen's forest holdings feels extra interesting right now. The issues related to forest planning clearly feel hot and up-to-date! Forestry planning, the secion where I am working, support Holmen Forest with various planning issues within time horizons from a few weeks up to 100 years. Which forest area should we harvest or thin, and when and how should we do so. Climate / weather, sustainability and resource efficiency are factors that are constantly considered in various ways in our operations.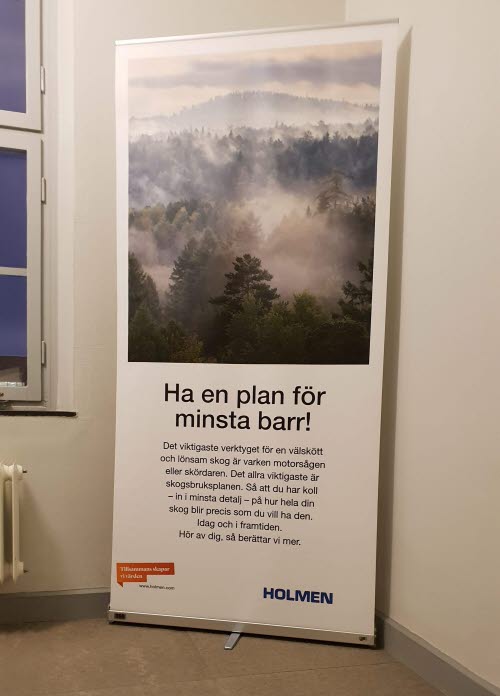 Our factory, the forest, constantly produces various benefits to an incredible number of stakeholders. What other factory does that? However, it is mainly the processing of the forest raw material that creates value for our customers and places value on the forest.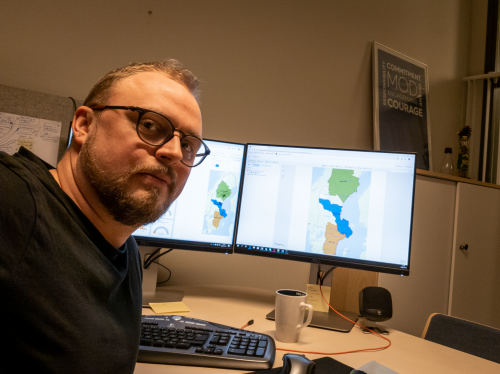 But practically then, what do I work with? Right now, I would say that it is a lot about planning for the coming years' activities, training, analyzes, and developing different types of tools. There is a lot of new technology to try and evaluate to solve our task in the best way, fun! But the best thing is probably all meetings with employees in different parts of the business and geography. There is so much experience and commitment that I think I gained from my first year.
January 17
A day at work. Usually I work from Holmen Forest's office in Umeå, but I also have many of my closest colleagues at the head office in Örnsköldsvik, where I spent the day today. Some meetings are best done when you are sitting in the same room, although more and more meetings are taking place over the net.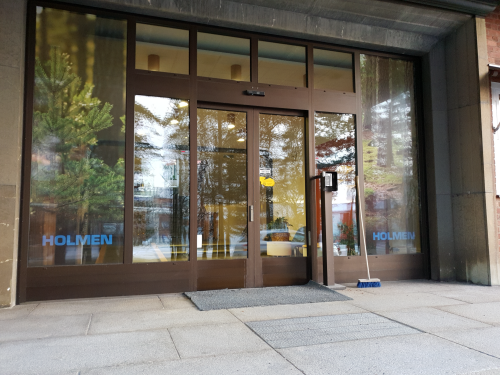 Just as the weather varies during the year, my tasks also vary. Today, the focus was on information and planning for an upcoming development project. Exciting!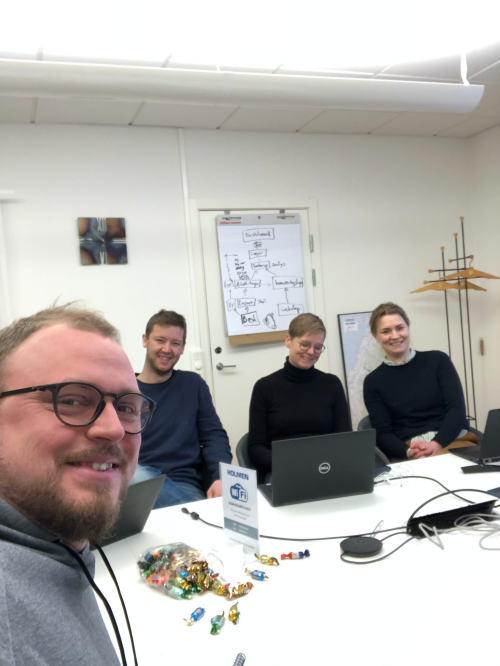 The remainder of the day was spent doing a deep dive into a question that came from the business in one of our three regions. Hopefully, I am approaching a solution that will come in handy before I finally pack up and go home to the family.
Have a nice weekend!

January 22
Why work in the forest, and why Holmen? The forest and forestry have mainly contributed to my overall income during my life. When I was 16 years old, I worked for Holmen forest and planted this pine in an area that was then an open area on Holmen's property. Today it starts to look like forest!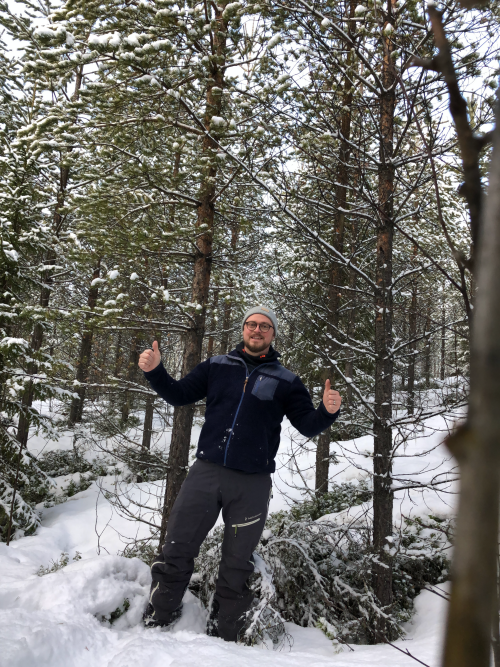 I think that growth and development are central in many ways! In the forest, in order to continue to use it as the resource it constitutes, and to continue to add value. But regrowth in the forest in all glory! Most important to me is my family, my wife and our children! Working at Holmen forest and at the same time trying to contribute with everything else that is needed in family life is no difficulty, on the contrary! I feel that my employer thinks it is important that I and my colleagues have a functioning life and working life. It is one of the biggest reasons for working at Holmen forest! The fact that I also have good colleagues and stimulating and varied tasks, it does not make things worse!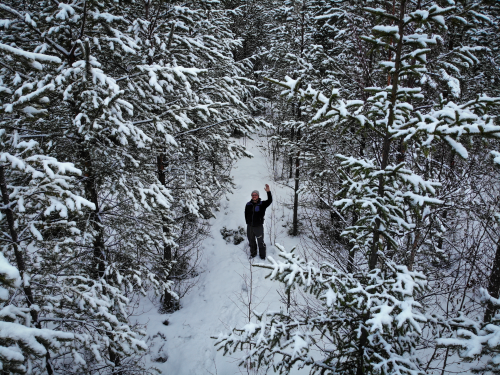 January 24
With this post I am don blogging for this time. I hope it somehow gave you some inspiration!
It wasn't just on my way to work that I found myself seeing signs of brighter times. There are many existing and upcoming initiatives that I think will make the forest, and Holmen forest an interesting and attractive employer in the future. Just as there is a natural succession and variety in the forest, we need regeneration and development among our employees as well and maybe that is where you come into the picture?
Thank you!