Your next workplace
As a Customer Care in Germany you are part of the team based in the Hamburg office. The Customer Care team manage daily sales business in DACH-countries, have daily contact with our customers and head office in Sweden. We also liaise with our Holmen colleagues in other sales offices across Europe. The team in Germany consists of 6 people and we are a vital link between the local Commercial Directors, Holmen head office and mills - where our planning and production is handled- and our customers.
Your future challenge
You will work in close cooperation with our Commercial Directors and other sales and marketing colleagues across Europe. As Customer Care you will be responsible for a defined customer portfolio and cooperation with our stakeholders such as warehouses and transport companies as part of your daily routine. Your most important task is to maintain our customers' experience of Holmen Paper and ensure we offer best in class reliable accurate and informed service.
We are very proud of the fact that we get very high rankings in our customer surveys. They see us as a vital partner in managing their business and as such we work for long-term relations in a dynamic marketplace. Customer lifetime management, delivery accuracy and satisfaction are natural parts of the day to day work in this role. Customer Care teams handle daily contacts with the customers and other partners. The target is satisfying their needs, while optimizing business for all parties. You will be responsible for the customers' complete supply chain and business monitoring: from planning and forecast, to order, delivery, and invoicing.
To succeed in this role
You are a cooperative and adaptive team-player, with a similar customer-facing and relationship experience. You have great communication and social skills, and work well with people of different cultures and in different levels of an organization. You work well under pressure, face challenges head-on and like working at a fast pace. You are committed and service oriented. You have a very structured and organized way of working, solution-oriented mindset and courage to take your own initiative.
Do you have a structured and analytical way of working and see problem solving as a challenge?
Do you have a genuine interest in people, service, and cooperation?
Do you enjoy working autonomously with a diverse customer portfolio?
Are you motivated to further develop yourself?
Is it natural for you to act according to Holmen's core values courage, commitment, and responsibility?
If your answer is yes - Then apply now!
We expect you to have several years work experience within similar B2B Customer Care role or business administration. Have a degree in Business Administration or other relevant field, or a vocational education degree (Kaufmann/frau/diverse im Gross- und Aussenhandel or equivalent). You are comfortable in using different IT-tools and are familiar with business systems and MS Office, especially Excel. You are also fluent in written and spoken German and English.
Our offer
Do you want to work for an organization with a high level of commitment and many different cultures, an organization with focus on leadership and employees? This role offers great opportunities to take initiatives and make a difference with your ideas. Being creative and finding alternative solutions is important in a constantly changing business.
Holmen offers an informal, international, and dynamic work environment. We have an open and welcoming culture that embodies our core values of courage, commitment, and responsibility. We offer you the opportunity to work in a well-established and modern forest and paper company with head office in Sweden together with dedicated and professional colleagues. Your workplace will be based in the centrally located Hamburg Office.
The employment is a full-time permanent contract position with 6 months' probation period. We want you to start as soon as possible during fall 2021.
Apply now!
Can you see yourself as our new Customer Care? Send your application in English to us as soon as possible. Remember to include your CV, your salary expectations and earliest possible starting date. We apply ongoing selection during the application period. We reserve the right to contact selected applicants only.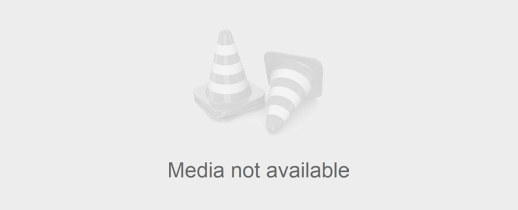 Send application
---
Employment level
Permanent employment
Working hours
Day
Occupation degree
Full time
Location
Germany
Last day of application
10 October, 2021